A new BCSC survey points to a potential roadblock when it comes to adopting a proper investor mindset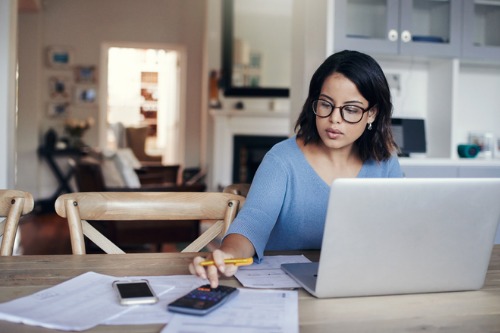 A new study commissioned by the British Columbia Securities Commission (BCSC) showed that most Canadians do not think the label of "investor" suits them — even if they actually have investments.
Among over 2,900 Canadians polled, only 30% thought the term "investor" describes them well. And even among the two thirds of Canadians who have an investment — defined as any form of savings beyond a savings account — only 40% identified as investors.
"These results reveal a troubling disconnect between people's image of themselves and their financial reality," said BCSC Director of Communications and Education Pamela McDonald. "If people don't see themselves [as investors], there is a good chance they won't do the things that investors should do, like assessing their tolerance for risk, developing investment goals and sticking to them, and looking at the fees they're paying."
The survey results showed that a person's self-image as an investor — or not an investor — clearly affects their knowledge, attitudes, and behaviours. In particular, Canadian investors who see themselves as such are more likely to report that they:
Understand the risks and benefits of their current investments (88% vs. 62% who don't identify as investors);
Know their investment goals and are on track to meet them (85% vs. 48%); and
Have a good understanding of fees and charges paid on investments (74% vs. 42%)
It also found other factors that contribute to a person's willingness to accept the "investor" label. Men with investments were more likely to embrace the term than their female counterparts (47% vs. 32%). There was also a positive association with portfolio size: 24% of those with portfolios of less than $50,000 said "investor" describes them well, in contrast to 50% of those with portfolios between $100,000 and $250,000, and 70% of those with portfolios exceeding $500,000.
There were also provincial and regional variations. Respondents from Ontario and the Prairies were the most likely to associate with the term (42% and 41%, respectively), while those from the Atlantic provinces had the lowest association with the term (32%). Sitting in the middle was British Columbia, where 37% of investors thought the word "investor" fit them well.
Within BC, residents of the Lower Mainland/Fraser Valley region were most accepting of the term (41%); the lowest percentage was registered from the largely rural region of Interior and Northern BC (29%).
Noting that 41% of Canadians surveyed said they were unsure of where to find independent information on different investments, McDonald recommended the BCSC's investor education website as a place to start.