You clients will continue to save more in 2014, as they borrow at a slower rate and interest rates rise, according to predictions in a new household savings report.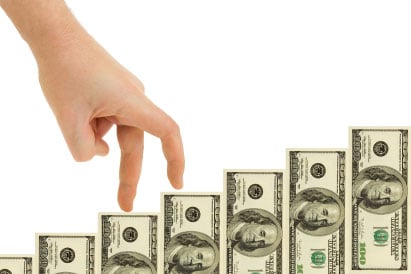 Canadians have more money to stash away for a rainy day or a holiday, according to a survey released Thursday.
The percentage of Canadians that didn't save a penny in 2013 is down 11 per cent – from 28 per cent to 17 per cent – according to the second-annual BMO Household Savings Report.
The trend is expected to continue in 2014 with saving for a vacation the top priority for 48 per cent of respondents, and building an emergency fund a close second for 39 per cent of those surveyed.
"We expect the saving rate to remain above five per cent in 2014, as households are borrowing at the slowest rate in three decades and long-term interest rates are likely to drift higher due to a stronger economy and a reduction in Federal Reserve stimulus," said Sal Guatieri, senior economist at BMO Capital Markets in a release.
As for exact figures, Canadians saved an average of $8,764 last year, with plans to save even more this year, expected to hit an average of $9,635. Chequing accounts (66 per cent) and Registered Retirement Savings Plans (RRSPs) (55 per cent) seem to be the most popular accounts, followed by Tax Free Savings Accounts (TFSAs) (46 per cent) and high-interest savings accounts (31 per cent).
The 17 per cent of Canadians not saving identify an insufficient income (69 per cent), high expenses (67 per cent) and debt management (50 per cent) as the main barriers.
"With these barriers in mind, we advise those who are falling short to take simple steps, such as putting aside smaller amounts in a separate account and using automatic payments in order to get started," said Christine Canning, head of Everyday Banking at BMO.
Related Stories:
Canadians butt heads over retirement outlook: Study
Canadian investors playing it safe: Survey
Canadians prioritize debt, not financial advice: Poll
Client debt: Your latest roadblock?