A slim majority of Canadian mutual fund investors would prefer that advisors are compensated by built-in fees, while many would leave an advisor if fee compensation resulted in higher costs.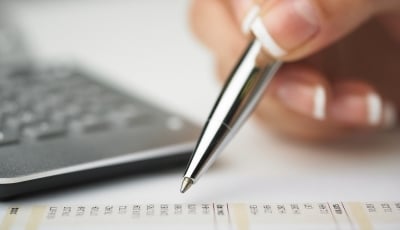 Canadian investors are split on whether the appropriateness of the embedded commission model for mutual fund dealers, according to a new survey by the Investment Funds Institute of Canada (IFIC), a body that represents the industry.
Only one out of seven, or 14%, said they currently pay a fee directly to their advisor or to their advisor's managing dealer. Just over half, 51%, said they would prefer to compensate their advisor through mutual fund fees, while 41% said they would prefer to pay a direct fee.
However, if a direct fee resulted in higher overall costs, just 16% would be likely to continue using an advisor; 33% would be somewhat likely, and 47% would not be likely to continue using an advisor.
The survey found that most investors could recall discussing fees, compensation and management expense ratios (MERs), although disclosure was far from complete.
This year, 62% of investors could remember having a discussion with their advisor about fees when they made their most recent mutual fund purchase. Another 55% could remember discussing MERs and 52% could remember discussing compensation. These figures have remained consistent since 2010, IFIC said.
The survey found that 70% of investors continued to be at least somewhat confident in their knowledge of any fees they pay for their mutual funds, although just 10% said they are very confident – the lowest proportion recorded since the question was first asked in 2010.
Over two-thirds of mutual fund investors, or 69%, believed part of the fees charged in the mutual funds they invest in go towards compensating their advisors while 22% did not. One out of seven, 14%, said they pay a fee directly to their advisor or to their advisor's managing dealer.
The survey also found that Canadian mutual fund investors have most confidence in the security, with 81% of saying funds will help them meet their financial goals. Meanwhile, somewhat fewer expressed confidence in GICs (65%), stocks (61%) and bonds (57%). By way of comparison, 82% of Canadian mutual fund investors said they are confident that their investment into their primary residence will help them meet their financial goals.
Investors feel they are knowledgeable about investing in mutual funds, and this perception has remained consistent since 2009. Currently, 79% of investors describe themselves as somewhat knowledgeable (37%), knowledgeable (39%) or very knowledgeable (3%).
Advisors continue to be the dominant source of mutual funds for Canadian investors. Nearly nine out of 10 mutual fund investors in Canada purchased their funds from an advisor (87%) as opposed to online or from an individual such as a customer-service representative (11%).
The IFIC said very few make decisions entirely on their own or simply do what their advisor recommends without question. Almost all mutual fund investors (89%) said that their advisor discussed the suitability of the mutual funds to their investment goals.
In 2013, 83% of investors said they were satisfied or very satisfied, ranking them seven or higher on a ten-point scale. Almost all investors agreed they can trust their advisor to give them sound advice (94%), and a large proportion also agreed that they get a better return on their investments than they would without an advisor (90%). Beyond purchasing mutual funds, two-thirds (65%) said they receive other services from their advisor such as investment advice, budgeting, or planning for future expenses.