Firm, which floats on the TSX Venture Exchange, eyes big move in the medicinal market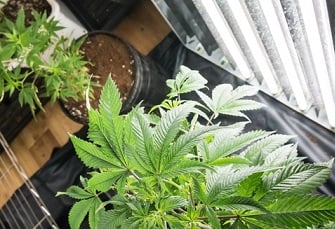 An ambitious Canadian company is expanding its cannabis production operations into Colombia.
ICC Labs, which has headquarters in Vancouver, wants to be the top CBD extract producer in the world and has set about capitalizing on its strong foothold in South America, where it has already established a substantial base in Uruguay.
Interested investors can find the firm under the ticker ICC on the TSX Venture Exchange. It closed yesterday at $1.41.
Alejandro Antalich, CEO, said the company, which was formed in 2016, seized on an initial opportunity in Uruguay where both recreational and medicinal marijuana are legal. It has 560 acres of production area and the approval of the country's ministry of health to sell cannabis products, which it has done for nine months through pharmacies. It is one of only two companies in the country allowed to produce and distribute recreational marijuana.
However, Antalich said that the big market is medicinal, hence the expansion this month into Colombia, where the population is more than 10 times bigger than Uruguay's 3.5 million and where the weather conditions yield three harvests a year rather than one. ICC Labs has its Uruguay HQ in Montevideo, with production operations in San Jose, Canelones and Flores, while in Colombia it has bases close to Bogota and Medellin.
According to Antalich, ICC Labs has sales agreements in place for medicinal marijuana with three companies in Canada, a large pharmacy chain in Mexico and one in Brazil. It is also exploring opportunities in Germany and Australia, but its agreement with the Uruguayan government means it has no plans to enter the recreational market in Canada.
He said: "We started in Uruguay and in 2018 we became a fully licensed producer and distributer in Colombia – a country with 50 million people. That's why we are increasing our footprint in the world.
"At the beginning, we focused in the recreational market but obviously we think that the big market will be the medicinal sector. So we started the sales in Uruguay in July 2017 and until now we haven't had any problem with our product – we have packages sold through the pharmacies."
Antalich said it plans to start medicinal sales from its new Colombia CBD laboratory in Q3 or Q4 of this year. He said: "Obviously, 2018 will be the big year where the big changes will happen to our company because we are starting to see this globally and not only in the domestic market in Uruguay."
ICC Labs is a member of a business block which allows it to operate under tax-friendly conditions in Latin America, which opens up potential sales agreements in a market of 600 million people.
Antalich said it is also committed to research to help fight disease and in battling narcotic activity in Uruguay.
He said: "The Uruguay government is serious in fighting against narco traffic and the abuse of drugs. So they made a law where only two companies received the licence for five years in order to start producing recreational cannabis for the government and to distribute through the pharmacies in the country.
"So for us it was really a commitment in order to fight against the narco traffic and it has had a good result, which is why we were very committed with working with the government."