ETFs' performance for the month puts the national industry's 2015 annual record within striking distance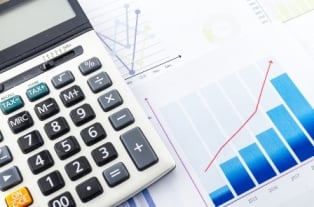 The global story for November was a rush of optimism in the markets, and that is echoed in recently released Canadian ETF data for November.
According to a report on the
Financial Pos
t
,
net ETF inflows for the month reached $2.56 billion, the second highest in 2016. The month's showing also puts the 2015 annual record of $16.5 billion in inflows well within reach.
The broad market rush into equities is reflected by Canadian ETF investors' movements, with more than 70% of net inflows going into equity ETFs, and the rest going into fixed income and preferred shares.
Despite claiming only a small slice of the pie, preferred share ETFs had strong inflows overall. The recently launched active preferred share ETF from RBC is enjoying strong inflows, which were possibly due to book conversions.
Utilities have taken some punishment from rising yields, but dividend ETFs still posted significant inflows among factor ETFs. Min/Low volatility ETFs, meanwhile, experienced relatively modest retractions, and Europe and emerging-market ETFs saw modest outflows as well.
A last-minute deal by OPEC has propelled crude prices upward. The move has resulted in inflows for the 2X Bull+ NYMEX Crude ETF (HOU) and redemptions for its Bear counterpart (HOD).
BlackRock's iShares and
Dynamic Funds
have also made a deal to enter Canada's active ETF space with iShares Canada. The sector is controlled by Horizons ETFs, with
First Asset
and other dealers making inroads, and more Canadian mutual fund dealers and insurance providers are expected to enter with their own active ETF solutions next year.
Related stories:
North American stock funds gain in November
September stats released for Canadian ETFs