Many investor surveys focus on the high-net-worth or mass-affluent segments, but those may give too soothing an outlook. A new study that focuses on Canadians with a minimum of $5,000 in investable assets makes for grim reading.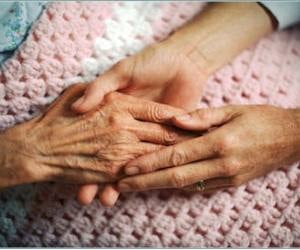 Many investor sentiment studies focus on the high-net-worth or mass-affluent segments. These may give too soothing an outlook: a new study that focuses on Canadian investors with just $5,000 or more in investable assets makes for grim reading.
Although Canadians are living longer than ever, and while investors recognize their retirement savings may now need to last 25 years or longer, an alarming number of Canadians believe they are better prepared for a long retirement than they actually are, according to a new study by BlackRock Canada.
The study is a representative sample of Canadian "investors". Of the 1,720 "investors" surveyed, each had at least $5,000 in investable assets outside of real estate and workplace pensions. This segment represents close to 80% of Canadian adults.
"The paradox is that investors recognize that their retirement savings will need to last longer than ever before but they aren't making plans to ensure they will actually have the money they need," said Noel Archard, Head of BlackRock Canada.
"There tends to be a false sense of security when it comes to planning for retirement. We hope that the money will somehow be there when we need it but we're not taking the action required to ensure it is. This is a serious problem, and addressing it must become an urgent priority."
BlackRock's first Canada investor survey found that 56% of investors believe their savings will need to last at least 25 years in retirement. Younger investors tend to think they'll need even more. One quarter of investors aged 45-65 – and more than one third of younger investors – think they'll need at least 30 years of retirement savings.
For non-retired investors, 62% said they are mostly confident they have been effective at retirement planning, but many lack a plan. Just 59% have one and that drops to about half among younger investors and those with less than $100,000 in retirement savings.
Canadian investors are optimistic about how well they are prepared for retirement, yet they are not taking action when it comes to managing their retirement savings: 70% of investors believe government pension plans will be there for them. For those with a defined contribution plan or group RSP, 61% said they take an active role in understanding their workplace retirement plans and 59% said they usually contribute the maximum allowed every month. However, 70% admitted they hardly ever, or never, adjust their allocations.
One in five non-retired investors surveyed don't have an RRSP. Nearly two in five investors have no workplace retirement plan, including a full quarter of currently employed investors. Only 35%, barely a third, are in a defined benefit plan. Fewer than one in five are in a defined contribution (DC) plan, and only 15%, usually younger investors, are in a group RSP.
"What this survey of Canadian investors shows is the urgent need for all parties – government, employers, investment advisors and industry participants like us – to do a better job of helping prepare Canadians for retirement," said Archard. "The effects are far-reaching and the solution needs to be as big and urgent because the longer we wait to act, the bigger the problem will become."
Canadians also exhibited strong home-country bias and tended to overvalue domestic equities, BlackRock said. Although 43% said they see a need to diversify out of Canadian holdings, 34% of investors are looking to increase their holdings in Canadian equities, and only 10% said they would reduce them.