The market across all exchanges reached a value of $1.1 billion, compared to last year's $2.9 billion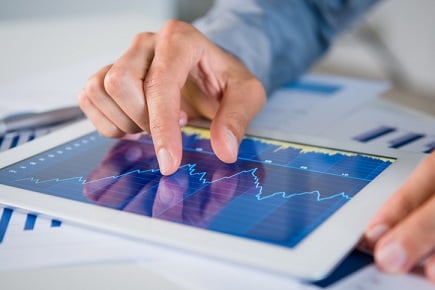 A new survey from PWC Canada finds that Canada's market for IPOs ran "slow and steady" throughout the first half of 2018, barely crossing the billion-dollar mark.
The second quarter saw $956 million raised from 11 new issues across all exchanges, the majority of which included four issues totalling $948 million on the TSX. The dual listing of Ceridian HCM Holdings on the New York Stock Exchange and the TSX, amounting to $462 million, was the largest IPO of the quarter.
Together with 2018's first-quarter IPOs, that amounted to $1.1 billion in new equity raised across 20 issues. During the same period last year, the market saw $2.9 billion raised from 16 issues.
"It was a slow and steady quarter fairly typical of a traditional IPO market," remarked PWC Canada National IPO Leader Dean Braunsteiner. "Comparing it with last year is a little unfair given that the huge Kinder Morgan issue arrived in the same period of 2017."
Aside from Ceridian's dual listing, Braunsteiner said the second quarter was marked by real-estate and recreational-cannabis industry issues, as well as a gold miner's TSX debut. Meanwhile, junior miners also had successful issues on the CSE and Venture exchanges.
While the current pipeline paints a picture of a traditional Canadian IPO market with mid-sized companies within the $75 million to $150 million range, Braunsteiner noted that general uncertainty somewhat obscures the outlook for the rest of 2018.
"With a great deal of uncertainty surrounding NAFTA and trade in general, they want the flexibility of another option," he said, pointing to the current tendency of companies to start rolling toward an IPO without closing the door to a private purchase or funding option. A prevalent example is in the recreational cannabis sector, where companies on the path to going public get snatched up by competitors.
The CSE and Venture exchanges made minute contributions to Canada's first-half IPO results, with $10 million in funding generated on the CSE and just $4 million on the Venture.