Vanguard has found that investors' appetite for risk stayed within healthy, balanced levels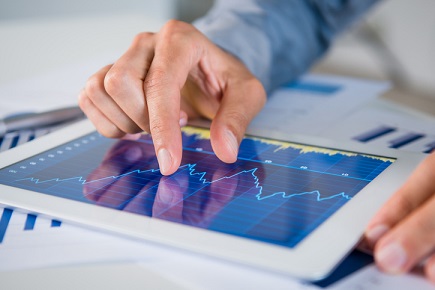 The year began with headlines of tightening labour markets possibly accelerating monetary policy normalization across developed markets, especially in the US. That, along with other economic factors, fed a rise in yields that stirred up the bond markets. But according to a new analysis by Vanguard, it appears Canadians were able to walk placidly amid the bond-market noise.
"Canadian and global aggregate [bond] indexes fell by 86 basis points and 74 basis points in January, respectively," said Todd Schlanger, CFA and senior investment strategist in Vanguard's Investment Strategy Group (ISG).
"Against this backdrop, we updated our Vanguard risk speedometers … and find that the trend of well-balanced risk appetite has continued across all periods (1-, 3, -and 12-month)," he said.
Schlanger said Canadian investors' commitment to balanced risk is encouraging, as high-quality bonds play important roles in diversifying portfolios. Looking at periods of market stress — defined as the worst decile of Canadian equity-market returns — from 2003 to 2017, Vanguard found that bond substitutes all suffered losses; only high-quality investment-grade fixed income was able to provide effective counterbalancing and diversification.
Vanguard defined substitutes as alternative assets such as real estate, dividend-paying equities, commodities, preferred shares, and high-yield and emerging-market bonds.
While many analysts speak of a "bond market selloff," Schlanger said bonds today have logged losses of less than 1% for the month and less than 50 basis points over the past three months, illustrating their relative stability over equities.
"That's not to say bonds won't suffer losses from time to time, but the magnitude of their price fluctuations tend to be much more subdued," he said, adding that a balanced risk appetite is important for investors when considering the longer-term historical trend of equity market outperformance.
"When markets have been positive and volatility low as it was over the past 12 months, it can be easy to become complacent when it comes to managing risk," Schlanger said. "Considering some of the headlines, a more or less consistent risk appetite that is well balanced and global bodes well for Canadian investors and their financial advisors, who steward the majority of fund and ETF assets."