CSA report also hints at the rise of the robo-advisor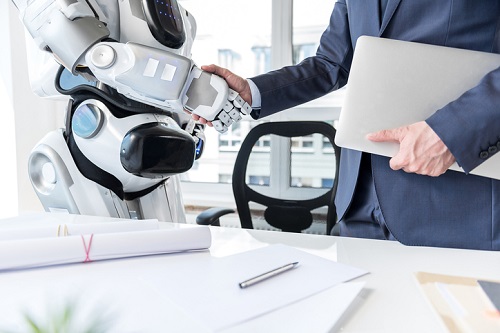 As the New Year approaches most Canadian investors (53%) are optimistic that their investment goals will be achieved in the next year.
The sentiment is revealed in the 2017 Investor Index from the Canadian Securities Administrators, which also highlights a growing acceptance of robo-advisors.
Although just 9% of respondents have an online investment account and only 16% said they are familiar with automated online investing services, 23% said they would consider opening an account or move an existing one.
"It's encouraging news that Canadian investors are positive about their economic futures," says Louis Morisset, Chair of the CSA and President and CEO of the Autorité des marchés financiers.
Knowledge gap
The report also highlights a lack of knowledge among investors. Only 49% of investors passed the survey's general investment knowledge test.
"No matter how well the economy or their investments are performing, it's important that investors continue to understand their investments, know the risks involved and be aware of the red flags of investment fraud," added
Morisset.
The risk is shown by the 18% of respondents who say they believe they have been approached with a fraudulent investment opportunity.
A growing share of investors (43%) are using social media for information including Facebook (22%) and YouTube (20%) pointing to an opportunity for financial advisors to reach clients on these platforms.
Less than a third of investors said they do background checks on their financial advisors with the internet and the bank among their preferred methods to do so.
The share of respondents who know how much they paid their advisor was up slightly to 47% compared to 43% in 2012.
Advisor-led investors have a plan
Just 27% of investors said that they have a written plan of their financial goals, down from 31% last year. That share rises to 55% among those with a financial advisor compared to just 18% of self-directed investors.
Reviewing the plan was also higher with an advisor; 80% of those with a written plan compared to 70% for self-directed investors.
The full
report
is available on the Securities Administrators website.