The growth in household debt saw the slowest pace of May growth since 1983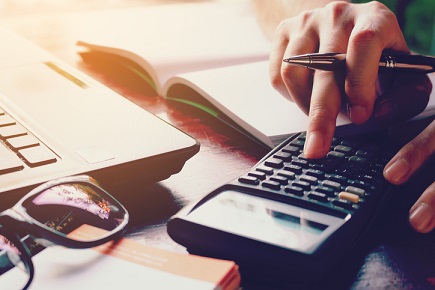 Between stories of increased debt delinquency rates among seniors and younger Canadians' heightened vulnerability to new forms of debt, the country clearly has a growing problem. But based on one analysis, debt reached a new all-time high in May — but it seems people are at least taking the first steps toward reining in their borrowing.
"Even though the balance is at a record high, the rate of growth is rapidly cooling," reported Better Dwelling, citing numbers from the Bank of Canada. "Canadian household debt grew at the slowest rate for May since 1983."
Looking at Canadian household debt held by institutional lenders, the report noted that it reached a new record of $2.19 trillion, exceeding last year's total by $73.1 billion. That translates to a growth rate of 3.4%.
"The 3.4% annual rate of growth in May is 22.74% lower than the same month last year," Better Dwelling said, noting that the last May in which debt acceleration was that low occurred in 1983.
The majority of outstanding Canadian household credit still reportedly lay in real estate debt. Mortgage debt held by institutional lenders amounted to $1.57 trillion in May, an addition of $52.6 billion to last year's total. Calculating the annual rate of growth yields a figure of 3.5%. In other words, the real-estate debt picture mirrors the broader situation of a new record high coupled with very slow growth in May.
"The rate of growth [in mortgage debt] picked up from the month before, but is still down significantly from last year," Better Dwelling said. "The 3.5% rate of growth is 22.22% lower than it was during the same month last year." That made May the slowest for mortgage growth since 2001, and it was also the slowest rate of growth for May since 1983.
A look at consumer debt showed it surpassing the previous record set last year. Outstanding consumer credit reportedly amounted to $628 billion in May, up $20.5 billion from a year ago. That works out to 3.4% growth over the same month last year.
"Canadians almost looked like they were turning away from this segment. Then they rushed in to push a new all-time high," the report said.
A lot of research, analyses, and commentaries have been issued warning of Canada's increasing vulnerability to debt. Whether they're listening to such macro analyses or feeling the pain in their own monthly budgets, Canadians are apparently starting to exercise more prudence. As Better Dwelling observed, consumer debt is slowing to a halt, and even the mortgage-growth pickup spurred by lower rates is still unusually low for the month.