Statistics Canada reports upon Canada's foreign investment outlook, revealing what foreign investors are gravitating towards.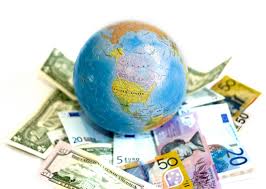 Foreign investors are favouring Canadian bonds, as holdings reached $10.6 billion in November – a 10-month high overall and the second largest monthly inflow in 2013 – reported Statistics Canada on Thursday.
Adding $8.7 billion of Canadian securities to their holdings in November alone (largely composed of corporate securities), foreign investors acquired $3.4 billion in debt securities and added $7.9 billion of corporate bonds to their portfolios – evenly split between private corporate and federal business enterprise bonds.
According to Statistics Canada, this marks the eighth consecutive month of foreign investment in private corporate bonds and the largest investment in federal business enterprise bonds since May 2009. In addition, federal government bonds saw foreign investment of $2.5 billion – the largest in eight months – while foreign investment in
Canadian equities reached $5.2 billion – marking a third straight month of acquisitions, totaling $20.4 billion.
(continued on Page 2)
#pb#
On the flip side, foreign investors reduced their holdings in Canadian money market instruments by $7.1 billion in November, in addition to a $6.1 billion divestment in October, particularly in provincial government securities. Statistics Canada attributes this decline to large retirements for two consecutive months.
Meanwhile, Canadian long-term interest rates were up slightly by 12 basis points. Short-term interest rates were also up, but by less than long-term rates, widening the gap between them.
Canadian invested in foreign securities also strengthened. Investors acquired $6.6 billion of foreign securities (all bonds) – the largest investment in a year, reported Statistics Canada. Foreign bonds reached $7.5 billion in November – the highest in this area since 2007 – led by
U.S.
treasury bonds and Canadian dollar-denominated corporate foreign bonds.
Meanwhile, Canadian investors reduced their holdings of foreign equities by $0.4 billion in November – down for the third consecutive month – mainly in
U.S.
securities, which follows an additional divestment of $2.1 billion in October.
Related Stories:
Foreigners return to Canadian securities markets
Foreign investors dump Canadian bonds in June
Canucks dump US equities, inflows to Canada securities slow in May