New index aggregates data across company gender statistics and product offerings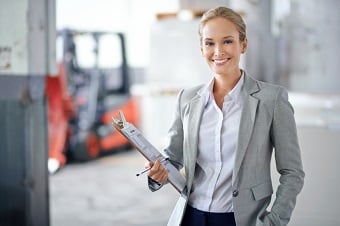 High praise has been poured on two Canadian firms after they were named among Bloomberg's inaugural gender equality index.

The index is meant to provide organizations and investors with aggregate data across employee policies, product offerings, community support and gender statistics. From 26 financial services firms that were recognized, Canada had two proud representatives in the form of Bank of Montreal (BOM) and the Canadian Imperial Bank of Commerce (CIBC).

"For more than two decades BMO has been committed to creating an equitable and inclusive workplace," said Sonya Kunkel, chief inclusion officer and vice-president, people strategies and insight for the BMO Financial Group in a statement. "Through progressive practices that systematically identify and remove barriers to inclusion and fairness, we have created a workplace in which embracing diversity has become a set of behaviours that our people live every day."

BMO earned praise for a host of strategies including the creation of its Women in Leadership Fund which invests in North American companies that have a female CEO or a board of directors with at least 25 per cent female representation. It also announced in 2014 that it would make available an additional $2 billion in credit to women entrepreneurs over the next three years. In addition, its board of directors is now one third women.

Meanwhile, CIBC was also recognized with its female executives having been listed among the Top 100 Most Powerful Women in Canada 14 times over the past decade.

"CIBC is pleased to be included in this new Bloomberg index, which reflects our strongly held belief that when you value and leverage gender differences, you build a stronger, more dynamic company," said Kevin Patterson, Senior Executive Vice President of Technology and Operations, CIBC, and chair of the bank's gender diversity and inclusion executive committee in a statement.

"By encouraging diversity of thought in the workplace and boardroom, we can better understand our clients in order to create innovative products and services."

To be included in the BFGEI, companies had to demonstrate strong commitments to gender equality, including dedicated social disclosure policies and practices. Member firms are scored at or above 60 points, a global threshold established by Bloomberg to reflect disclosure and the achievement or adoption of best-in-class statistics and policies. The index is not ranked.