Research shows that employees are overly optimistic based on their savings ability and clarity about their plans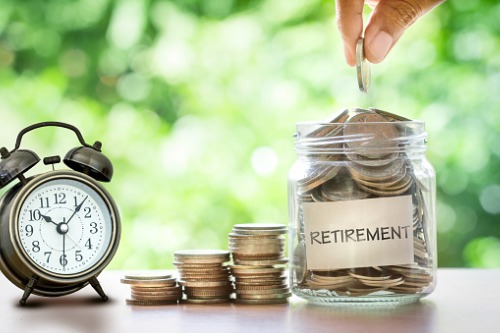 Reflecting similar findings from the US, a new study suggests that Canadian workers are sorely underprepared when it comes to preparing for their retirement.
In its new Global DC and Financial Wellbeing Employee Survey, Aon has found that Canadian workers who participate in defined contribution (DC), group RESPs, or other types of capital accumulation plans (CAPs) are confident about the state of their finances and say they understand money matters. Even among those in the lower income bracket, just 27% rate their financial condition as poor.
There was also broad recognition of the importance of retirement saving among CAP members, who say they keep abreast of financial issues. However, the study also found that saving more was the biggest challenge for employees across all age groups — early career, mid-career, and nearing retirement. Over half of respondents (54%) report being worried that they won't have enough money saved to retire when they want to, and the majority (51%) were also concerned about outliving their savings.
"The good news is that the employees in our survey identified saving for retirement as a top priority and participation rates in workplace retirement plans are high, but we also found that workers are having real challenges being able to afford to save more," said Rosalind Gilbert, Associate Partner in Aon's Vancouver office, who is one of the report's authors.
"An even more fundamental issue, however, is the lack of planning and knowledge around retirement savings and income," she continued, adding that employers must redouble their efforts to educate members, provide access to financial services, and equip them with holistic strategies for retirement readiness.
Among the plan members surveyed, only two in five said they have a set goal for retirement savings, while nearly half said they were held back from building a nest egg because of outstanding debt. Disconcertingly, more than 25% said they do not know how much they need to keep up their standard of living in retirement.
The survey also asked the respondents when they expect to leave the workforce. Two out of three workers who expect to retire said they anticipate doing so by age 66. However, a full 30% of the respondents held the unrealistic expectation that they'd continue working forever through paid work, a full-time job, or a part-time job. Another 36% of the respondents said that they would work part-time before they fully retire.
Most survey respondents reported that they participate in their workplace CAP, but they're not optimizing their retirement savings:
Two in five who are in employer-matching plans do not take full advantage of employer-matching contributions;
One in five don't know how much they or their employers contribute; and
Most employees are putting less than 10% of their salary in their CAPs.
The survey also found that employees clearly rely on their employers to support their retirement. Sixty-four per cent said their workplace retirement plan will be their main source of retirement income, and 62% felt that their CAP will prepare them for a financially secure retirement. They also sought guidance from their employers on specific retirement questions like how much they should save (43%), the level of retirement income their current accumulated savings can generate (62%), and where their money is invested (40%).
Follow WP on Facebook, LinkedIn and Twitter