New poll reveals consensus on excessive debt, with one generation feeling outsized effect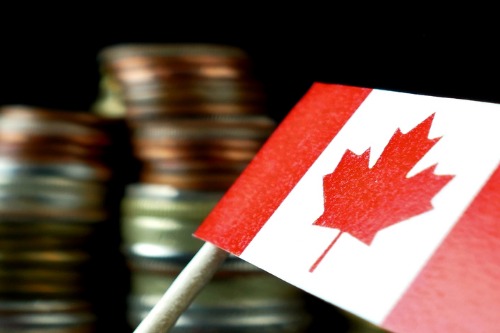 The picture of Canadian consumer debt has become more vivid with the release of a new survey from Manulife Financial.
Among the respondents to the latest Manulife Bank Debt Survey, 94% agreed that the average household is in too much debt. The percentage of participants who reported having considerable non-mortgage-related debts has also climbed, from 46% in Spring 2019 to 55% in the most recent poll.
Of those who say they carry significant non-mortgage-related debt, 60% report having such debt on credit on credit cards that carry a balance, representing a 12-percentage-point increase over the figure observed in spring.
"There is a financial wellness crisis, and it's affecting Canadians of all demographics," said Rick Lunny, president and CEO of Manulife Bank.
Spending continues to exert pressure on Canadian households' finances, as reflected by a 12-percentage-point increase in the spending-to-income ratio from 33% in Spring 2019 to 45% this fall. Among all respondents, only 12% said that their income growth is outpacing their spending.
Looking at the results by generation, Manulife Financial found that Baby Boomers were in better shape than their counterpart Millennials and Gen Xers. While 60% of respondent boomers said they were financially better off than their parents were at the same age, only 49% of Generation-X and Millennial respondents could say the same.
Members of Generation X saw themselves as being the most indebted; they also were found to save the least of their after-tax income and most likely to report that their spending is outpacing their income (54%). They also had the greatest doubts about their ability to escape debt, with 49% worrying that they'll never become debt-free.
Millennials also faced challenges, as just over two fifths (42%) worried that they'll never rid themselves of debt and 46% said that their spending is increasing faster than their income. In addition, Millennials were more likely to say they struggled a lot to enter the workforce (14%) than those who were 41-69 years old (9%).
On the positive side, Gen Y respondents were more likely to report that their income is growing faster than their spending (14% vs. 10% for respondents 41-69 years old). They also seemed to gain more support from technology, as three in four millennials agreeing on the importance of online access to financial plans, preferably through an app; over half of indebted millennials who felt in control of their finances said technology has helped them manage their debt, compared to just one in three Generaion-X and Baby Boomer Canadians.
The poll also looked at respondents' finances through the lens of relationships. Around nine in 10 Canadians said they feel comfortable sharing their complete financial picture with their spouse.
Only 21% of respondents said they do not combine their finances and are not considering it; among those, 41% said it was because of ideology, and 23% cited a mutual belief in the importance of financial autonomy. Another nine per cent said they were concerned about their partner's shopping addiction, while a further three per cent pointed to their partner's addiction to drugs and/or alcohol.