Having guided largest investment towards healthy sale, firm prepared to go where others won't with Brexit looming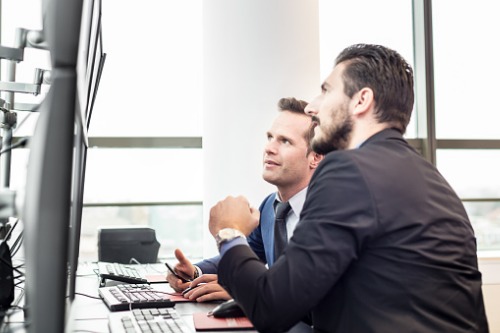 An investment management firm - self-proclaimed "contrarians with calculators" - is on the hunt for more opportunities after the agreed sale of their biggest single holding.
IBV Capital has an 11% share in Ascendant, the parent company of BELCO, the Bermuda energy supplier. Having started buying into the firm at $5 a share, Ascendant has confirmed it has signed a deal, subject to approval, with Ontario-based Algonquin Power and Utilities Corp in which shareholders will receive $36 a share, representing a total sale price of US$365 million.
For Talbot Babineau, the president and CEO of IBV, it represents years of work and a recognition that the value he originally saw in the island's primary energy supplier has been realised.
It also highlights the influence and, more importantly, the responsibility shareholders have to not only secure a good price for investors but also ensure the company, its staff and affected community are left in good hands.
Babineau told WP: "We certainly feel like we influenced the direction and conversation at the board level as a result of our collaborative approach with them.
"We brought to them our ideas on how we thought the company should be operated, the finances, the long-term strategies associated with the company – and I think that put things in motion to get us to where we are today.
"Our clients are thrilled in the sense that it's something that we've been working on for four years and it's undoubtedly our single, largest investment. We are a rather concentrated fund as it is, we have anything between 10 and 20 investments at any one time and we have 13 at the moment."
Looking at the deal from other shareholders' perspective is crucial. Babineau said it was also important to understand and respect the idiosyncrasies of the island, something that is true of any major investment.
He said: "We thought about Bermuda and its long-term vision and the political stakeholders, and we worked very closely with the company on our thoughts about the regulatory environment. We were very integrated.
"Navigating the company through the stakeholders to get to this point is remarkable. We offered a lot in terms of collaborating and, to their credit, they executed quite well."
IBV's mantra is to look outside the silos when researching new opportunities and Babineau said the next area on their horizon is UK and a contrarian play on Brexit. There are companies listed in the country but the vast majority of their operations are conducted elsewhere. He said: "The perception is they are going to be affected by Brexit but the reality is they probably won't be."
He added: "Where other firms can't or won't go, we think that's going to be a very long growth runway for us because we have permanent flexible capital and, therefore, can take advantage of opportunities that present themselves that other people can't. We are very much contrarians with calculators.
"As we did with Ascendant, we do an exceptional amount of work on the underlying business and assess the risks from that standpoint and then look 10-15 years out. For example, will Brexit have an impact in that country? That [long-term outlook] actually helps us gain some clarity in the situation. It gives us perspective."