The latest available data from Q4 2018 shows growing credit balances and a growing threat to seniors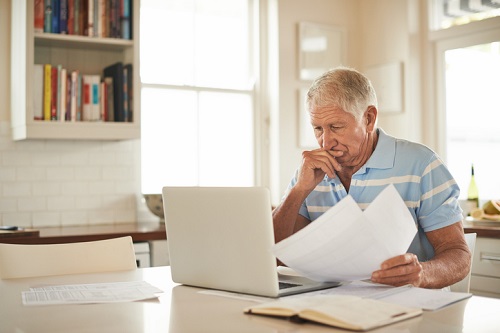 After a multi-year path of interest-rate increases, it appears that the costs of borrowing are beginning to weigh on the Canadian economy. Late last year, experts warned of a coming rise in insolvencies; last week, members of Canada's Big Six announced earnings misses as they increased provisions for loan losses.
The latest data point of concern comes from Equifax Canada, which has released figures on debt and delinquency rates among Canadian borrowers. Aside from a 1.5% quarterly rise in the 90-day mortgage delinquency rate, Q4 figures from the firm showed a 0.4% increase in the comparable non-mortgage rate.
As for consumer debt including mortgages, the total amount rose from $1.821 trillion in Q4 2017 to $1.906 trillion in the last quarter of 2018, which equates to a 4.6% annual rise. The average non-mortgage debt held by consumers reached $23,520, which was a 3% year-on-year increase.
"As we expected, the worm is turning in the Canadian credit market," said Bill Johnston, vice president of Data & Analytics at Equifax Canada. "Bankruptcies are up 15 per cent in the last half of 2018 and the small increase in delinquency rates mask some underlying weakness. Rising delinquency is likely to become the norm in 2019."
The 90-day-plus delinquency rate rose marginally compared to the previous year's record. Looking at debt (excluding mortgages) and delinquency rates, Equifax found that Canadians have an average delinquency rate of 1.17% as of Q4 2018, which translated to a 0.4% increase over the same period the previous year. They also held an average debt of $23,520, marking a 3% year-on-year rise.
However, an age-based breakdown suggested potential danger for seniors. After two consecutive quarters of increases, debtors aged 65 and above logged a third period of rising delinquencies, with the delinquency rate accelerating by 7.2%. Their average debt also rose by 2.9% year-on-year to reach $16,162 in Q4 2018.
Delinquency rates were highest among Canadians aged 26-35 (1.54%) and 18-25 (1.48%). The highest average debt, meanwhile, was held by those between 46 and 55 years old ($35,566).
Mortgage delinquency has remained very low, though it has trended higher in many jurisdictions. In Manitoba, 90-day mortgage delinquencies climbed 19% on a quarterly basis, with Saskatchewan seeing a 9% increase. "Quebec (4 per cent) and Ontario (2 per cent) also posted higher mortgage delinquencies, breaking a long winning streak that stretched back to at least 2015 Q4," Equifax noted.
Turning to credit growth, the firm said bank loans were the primary engine as they rose 6.5% year-on-year to an average of $27,667 in the fourth quarter. Credit-card balances were up 2.4%, reaching $3,904 in Q4 2018 partly because of fewer people paying off their cards in full every month.
"Slowing car sales have put a drag on automobile finance loans, which were up only 1 per cent in Q4," Equifax said. "There has been a significant shift to leasing, as higher interest rates are impacting the manufacturers' financing terms."