A second-quarter poll tags taxes, trade protectionism, and the country's personal debt levels as threats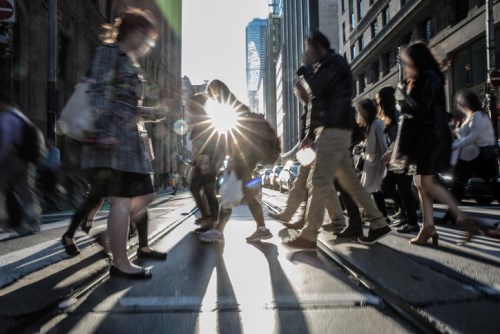 Professional accountants in leadership positions are still concerned about Canada's competitiveness when compared with the US, according to a new survey conducted by CPA Canada.
Among the 466 respondents to the CPA Canada Business Monitor survey for the second quarter of 2018, 68% said they view Canada as a less competitive place to invest and do business in compared to the US relative to a year ago; the view was in line with sentiments from the first quarter.
Those polled were then asked to identify the primary reason behind Canada's decreased competitiveness. Canada's overall tax burden topped the responses with 29% citing it, followed by US tax reform referenced by 14%.
"Canada's tax system is fundamental to creating a competitive environment," said CPA Canada President and CEO Joy Thomas in a statement. "The survey findings reinforce the need for a comprehensive review of Canada's tax system, led by an independent expert panel, that would strive to reduce complexities, address inefficiencies, improve fairness and ensure economic competitiveness."
Survey participants were also asked to name challenges to the Canadian economy. The top responses to the question were US trade protectionism (cited by 39%) and uncertainty in the Canadian economy (14%).
There was still some measure of confidence among those polled, however. Thirty-two per cent expressed optimism about the prospects for the Canadian economy over the next 12 months, which was essentially flat from the first quarter. In addition, 53% said they were optimistic about their own companies' prospects over the same period.
The survey participants also identified challenges to their own businesses. Finding enough skilled workers and professionals to fill certain positions was a concern for 58%. Furthermore, an 83% majority of Canadian business leaders felt the government should continue warning Canadians to reduce their personal debt, as 41% said personal debt levels threatened future demand for their company's products and services.