Deal will see firm offer investment strategies to institutional investors and bring unique products to Canada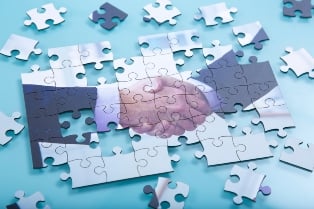 Excel Funds Management
Inc., a Canadian firm which focuses on a suite of emerging markets products, has announced a new deal with a leading India-based asset management firm.
A memorandum of agreement has been signed with Aditya Birla Sun Life Asset Management Company, a wholly owned subsidiary of Birla Sun Life Asset Management Company (BSLAMC) ranked among the top four asset managers in India with around US$21 billion in assets under management. Established in 1994, BSLAMC is a joint venture between the Aditya Birla Group and
Sun Life Financial
Inc., a leading international financial services organization based in Canada.
Excel Funds has a long-standing interest in the Indian market with the Excel India Fund being the largest and longest-running India-focused mutual fund in Canada. India is currently the world's fastest-growing major economy with favourable demographics driving development and pro-business reforms helping to increase investor flows into the country.
According to A Balasubramanian, the chief executive officer of BSLAMC, the deal will offer great synergies for the Canadian market.
"We see great synergies in our partnership with Excel Funds," he said. "Our expertise in the Indian market over the past two decades, and process oriented approach to money management, combined with the comprehensive suite of investment strategies offered by Excel Funds, makes for a very compelling proposition for investors."
"As we seek to expand our reach into the North American market, we look forward to combining our strengths and industry expertise with Excel Funds to offer Canadian institutions unique products that capitalize on the growth in India," added Vikas Gautam, chief executive officer and head of international business with ABSLAMC.
"With ground-breaking reforms taking place, now is the time for investors to get in on the ground floor and maximize their long-term returns."