New statistics reveal accelerating debt difficulty for business owners as well as consumers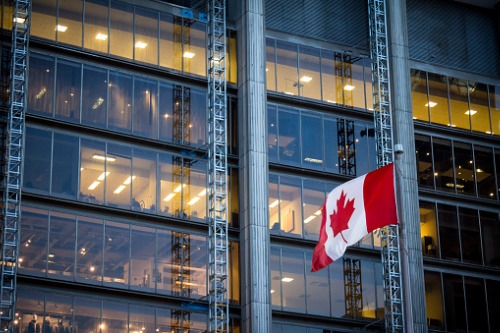 Much has been written about the worsening problem of Canadian consumer insolvencies, but new numbers reveal that the issue has spread to another group that's been in the clear for almost two decades.
Citing the Office of the Superintendent of Bankruptcy (OSB), the Canadian Association of Insolvency and Restructuring Professionals (CAIRP) reported that the number of business insolvencies that occurred in the 12 months up to September 2019 was 4.1 percentage points higher than compared to the figure observed in the same period for the previous year.
"The figures are evidence of a difficult period for some Canadian businesses," saïd David Lewis, a board member of CAIRP. "After nearly two decades of business insolvencies consistently on the decline year over year, we are seeing an upward trend that will likely extend into at least next year."
From an industry-level standpoint, the main drivers of the rise in corporate insolvencies were Mining, Oil & Gas Extraction, as well as Information & Cultural industries; in the 12 months ended September, both segments saw an over-40% increase in business insolvency filings. There were also challenges for the Finance and Insurance (+27.6) and Professional, Scientific, Technical Services (+20.6%) and Real Estate, Rental, & Leasing (+14.7%) sectors.
"The data shows a broad spectrum of businesses across the country that are challenged by the current economic climate," Lewis said. "It is not simply the businesses in energy-producing regions that are struggling."
Geographically, the 12 months up to September brought about double-digit increases in the number of business filings in Newfoundland (+70.8%) and British Columbia (+23.4%), as well as a significant increase of filings in Alberta (9.9%). While Ontario (4.1%) and Quebec (2.6%) experienced modest upticks, the two provinces accounted for over 83% of total business insolvencies in Canada for the past 12 months. And while Saskatchewan was the only province where 12-month insolvency rates declined year-on-year, its business failure rate for the past three months was 14.9% higher than what was observed in Q3 2018.
Figures for consumers revealed a continuing trend of deterioration. CAIRP found that the number of insolvencies (bankruptcies and proposals) in the 12 months up to September was 8.5% higher than the same period in 2019.
Geographically, the most drastic year-on-year increases were seen in Newfoundland (+14.8%), Alberta (+15.2%), Manitoba (+13.1%), Ontario (+13.4%) and British Columbia (+9.5%). More modest increases were recorded for Quebec (+1.8%), Nova Scotia (+6.2%), PEI (+3.2) and Saskatchewan (+1.6%).
"There is a strong correlation between interest rate changes and consumer filings but we see a two to three year lag between rate increases and a growth in the number of insolvencies," explained André Bolduc, board member of CAIRP. "Sustained increases in living costs and debt servicing costs have created an environment in which more people are struggling to stick to their repayment terms."
CAIRP cited several contributing factors to the challenges faced by both businesses and consumers, including uncertainties in the global economy, domestic struggles with rising interest rates, and high household debt.
We may start to see Canada's unemployment rate creep up within the coming year if economic momentum continues to wane," Lewis said. "Should that happen as expected, it could accelerate the already rising number of consumer insolvencies in the country."