But survey reveals risk from disruptors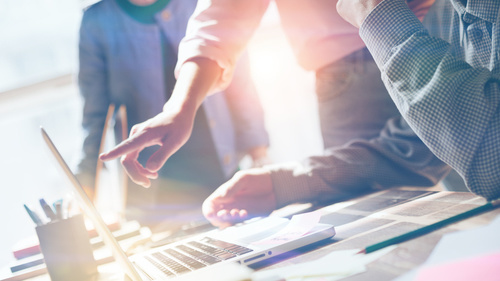 The remaining years of this decade should bring growth and prosperity for Canadian businesses according to those that run them.
A poll of executives from private companies by Deloitte finds that 90% expect their business to grow in the next 24 months, with more than half forecasting revenue gains in the next year.
Celebrating our industry successes in the wealth management industry
The optimism is boosted not just by the strength in the Canadian economy, but the global picture, specifically that global economies are set to grow in sync for the first time in more than a decade.
"Private companies are an important segment and growth engine for the Canadian economy," said Mike Runia, National Managing Partner, Deloitte Private. "The positive outlook on revenue growth and profitability is driving confidence in the market growth globally. In addition to that, rapid globalization and technology platforms that are available today are enabling businesses to reach consumer bases that were not possible in the past."
Technology is positive but presents a risk
Most of the executives (68%) in Deloitte's survey said that technology is a positive force for its ability to drive efficiency (56%), improve customer engagement (43%) and facilitate growth (26%).
"Emerging technologies such as data analytics and cloud infrastructure can also provide access to real time information that helps inform better decision-making," said Peter Brown, Senior Practice Partner, Deloitte Canada.
"Technology can accelerate business in sourcing talent, learning and reaching new clients across global markets."
However, tech advances are one of the ways in which non-traditional competitors can enter and disrupt industries and 41% of respondents said this kind of disruption is their top concern.
Regulatory concerns rank second followed by the cost of raw materials and geopolitical risk.
"A global economy means global markets," said Runia. "Canada's quality of life ranks well globally. Its strong technology class and open agenda for talent sourcing present an opportunity for Canadian businesses especially during a time when the economy is expanding and globalization is accelerating."
Where the growth will come from
Canadian private companies will benefit from increased productivity (31%) and growth in existing markets (34%) as their main growth strategies but mergers & acquisitions are also on the agenda (25%) in the next 12 months.