Canadian government to announce approval of the $20 billion deal Friday, ending a two-year impasse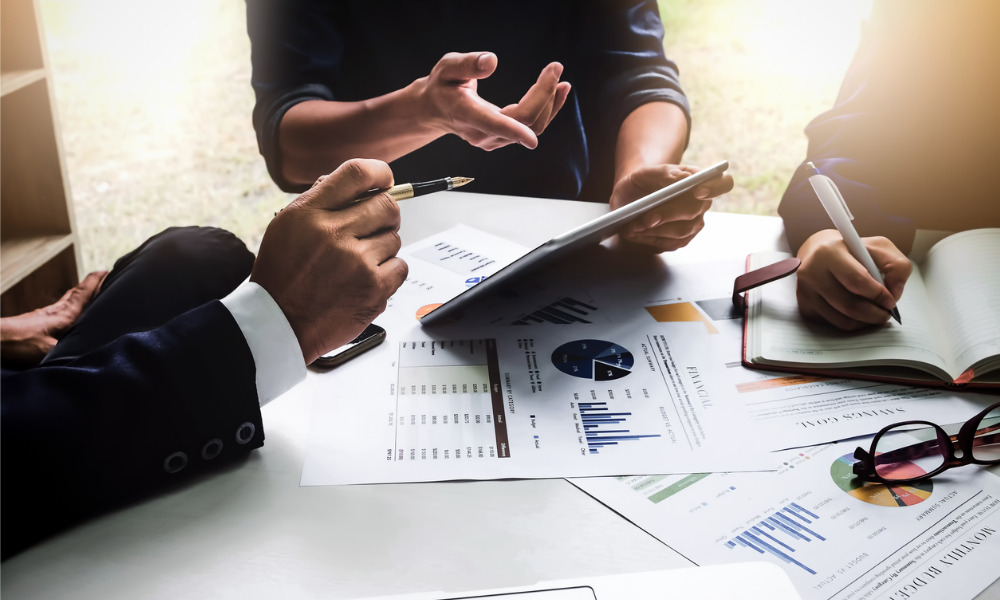 by Derek Decloet and Randy Thanthong-Knight
The Canadian government will allow Rogers Communications Inc. to acquire rival Shaw Communications Inc., ending a two-year odyssey to seal one of the biggest corporate takeovers in the country's history.
Industry Minister François-Philippe Champagne will make the announcement at a news conference Friday morning in Ottawa. He'll outline measures on competitiveness in the telecommunications sector and give the green light to Quebecor Inc.'s proposal to buy most of Shaw's wireless business, according to a person familiar with the matter, speaking on condition of anonymity because it is private.
Rogers and Shaw have a lot of overlap in their wireless divisions, creating a problem of too much market power. The Quebecor-Shaw side deal is meant to solve that. The minister's approval removes the final barrier to Rogers and Shaw completing their transaction.
The deal unites two billionaire families in a communications firm that will offer wireless, home internet and cable television to well over 10 million Canadians from the east coast to the west, with annual revenue near C$20 billion ($14.8 billion).
It's also the realization of a long-held ambition by the Rogers family. The two companies' founders, the late Ted Rogers and JR Shaw, were friends who sometimes did deals together. Their sons, Rogers Chairman Edward Rogers and Shaw Chief Executive Officer Bradley Shaw, have known each other since they were children.
Beyond family ties, analysts and investors have long speculated the two companies would be logical business partners. Rogers is strong in Ontario and the eastern parts of Canada, while Shaw's domain is the western provinces. For Rogers, buying Shaw is a way to strengthen its communications network and gain the kind of scale the company says it needs to roll out 5G service and compete with BCE Inc., Canada's largest telecommunications firm, and Telus Corp.
Representatives for Rogers, Shaw and Quebecor couldn't be reached for comment late Thursday. A spokesperson for Champagne declined to comment. Earlier Thursday evening, the government sent out an advisory that the minister plans to speak at 8:30 a.m. Ottawa time Friday.
Toronto-based Rogers struck the agreement to buy Shaw for C$20 billion in March 2021. The deal was controversial from the beginning, given Canada's already-concentrated communications sector: Rogers, BCE and Telus command more than 80% of the wireless market. The companies had hoped to close by the middle of 2022, but Canada's antitrust watchdog sued to block the takeover, saying that it would give Rogers an unacceptable amount of control and harm consumers.
Rogers and Shaw then cut a deal with Quebecor, a major provider of cable and wireless service in the province of Quebec. The Montreal-based firm will acquire Freedom Mobile — which represents the majority of Shaw's 2.3 million wireless accounts — for almost C$3 billion, becoming Canada's No. 4 player.
Key Agreement
The Quebecor-Freedom agreement was key, because it allowed Rogers and Shaw to argue that they had crafted a solution to any antitrust concerns. They won in a case at Canada's Competition Tribunal in December and prevailed at an appeals court in January.
The courtroom victories cleared all hurdles but one — the industry minister, who has the final say on the sale of wireless licenses from one company to another.
Champagne has said on several occasions that he is pushing the companies for binding commitments that will improve service and prices, and that he wouldn't be bound by their timeline for closing.
"My job is to fight for Canadians at every step of the way to get the best deal for Canadians. And that means lower prices," he told reporters in Montreal earlier in March.
Shaw shares rose 0.6% on Thursday to C$39.16, about 3% below the Rogers offer of C$40.50 a share. Rogers shares rose 1.5%.