Subsidiary of Toronto company announces it will open office in New York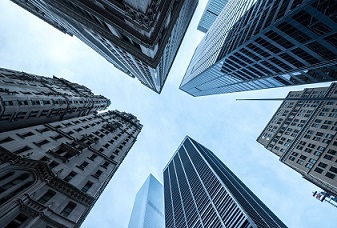 It already has an office in Toronto, and now
Sprott Asset Management
is set to expand south of the border.
The company has announced it will open an office in New York as well as introducing a new executive vice president and national sales manager in the form of Edward Coyne. He is set to lead the company's sales team in the USA while focusing on building relationships within advisor and institutional channels.
"Establishing a centralized marketing and business development presence in New York is a natural step in the growth of our firm," said James Fox, president of Sprott Asset Management.
"We continue to make strategic investments that drive the future growth of Sprott and help us better serve our clients. These investments include the recent addition of Ed as our national sales manager. He brings to Sprott over two decades of distribution and client service experience and established relationships with institutional investors and financial advisors. We look forward to his contributions to the firm and our growing client base."
Meanwhile, Coyne commented that he is excited by the challenge of joining Sprott. He has more than 23 years of investment management and institutional sales experience, and spent the previous 18 years as a Principle and Investment Specialist at Royce & Associates. He also worked with Zweig Mutual Funds and Neuberger Berman as a regional sales director.
"Having worked with Ed for nearly two decades, I am confident in his ability to help grow our US presence," said Whitney George, chairman of Sprott USA. "I am excited to work with him again and deliver strategic, effective investment solutions to US investors and financial advisors."