WP releases the first half of its Top 50 Advisors in Canada list, featured in the latest issue of WP Magazine.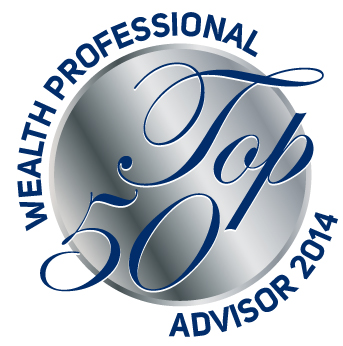 Wealth Professional is proud to announce the first half of its
Top 50 Financial Advisors in Canada
list, featured in the latest issue of
WP Magazine
.
The purpose of the list is to give recognition to Canada's most hard-working and successful advisors, whose dedication to the profession often gets overlooked.
Results are objective and based on specific performance criteria including increase of AUM, individually-generated business revenue, client retention and new business generation.
WP thanks all the advisors who took the time to enter and congratulates all who made the grade.
We encourage our readers to enter again, or for the very first time, next year.
Here's the rundown of financial advisors ranked 25 to 50. Stay tuned for the top 25 advisors in Canada, which will be released on Wednesday.
26. Paul Johnson, Johnson Legacy Wealth Management,
Raymond James
Ltd.
27.
Elie Nour
Elie Nour
Group
Manulife Securities
Inc.
28.
William Vastis
, The
William Vastis
Wealth Management Group, RBC Wealth Management Dominion Securities Inc.
29. Eric Davis, Davis Wealth Management Team,
TD Wealth
30. Brian S. Jones, Brian Jones Wealth Management, TD Waterhouse/TD Wealth
31. Rona Birenbaum, Caring for Clients, Queensbury Strategies Inc.
32. David Christianson, Christianson Wealth Advisors,
National Bank Financial
Wealth Management
33. Penny Meadows, CIBC Imperial Investor Services
34. Gillian Stovel, Rivers Assante Financial Management, Assante Wealth Managememt
35. Neil R. McIver, McIver Wealth Management Consulting Group,
Richardson GMP
36. Kevin Webber, Webber Brodlieb and Associates,
BMO Nesbitt Burns
37. Joel David,
CIBC Wood Gundy
, CIBC World Markets Inc.
38. David Allard, Navigation Wealth Management, ScotiaMcleod
39. Ronald Rusnak, Rusnak Financial Ltd., Manulife Securities
40. Amod P. Lokre,
Edward Jones
Investments
41. Jeff Watchorn, CIBC Wood Gundy
42. Oliver Gilbert, CIBC Wood Gundy
43. Jim Baumgartner, National Bank Financial
44. Brian Lonsdale, Lonsdale Financial Group, CIBC Wood Gundy
45. David J. Ritcey, The Ritcey Team, ScotiaMcLeod
46. Terry Heavisides, Prarieview Wealth Management, ScotiaMcLeod
47. Lyle Rouleau, Rouleau Investment Group, CIBC Wood Gundy
48. Jack Panteluk, The Panteluk Wealth Advisory Group, BMO Nesbitt Burns
49. Paul Hurwitz, Raymond James Ltd.
50. Glen Lyster, Lyster Financial, SunLife
For the full listing, check out the latest issue of
WP's e-magazine
.
Related Stories:
The search is on for Canada's top advisors