And most don't have a plan to help them navigate the challenges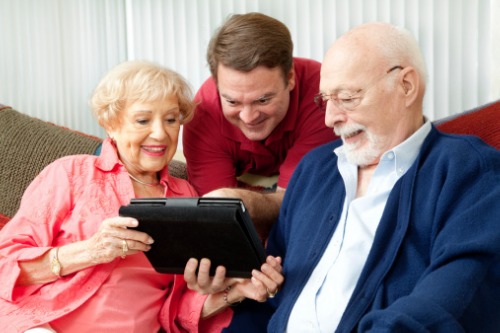 Many Canadians are trying to stretch their finances to fund both younger and older generations.
With adult children and aging parents, the so called 'Sandwich Generation' are trying to juggle financial pressures from both generations – and plan for their own future at the same time.
A Leger poll of Canadians for FP Canada and Chartwell Retirement Residences shows that 30% said they expect that they will need to provide financial assistance to both their children and parent(s) in the future.
The share of respondents who said this was higher among women (35% vs 22% of men), and in Ontario (39%) and Alberta (37%).
Despite these pressures looming, most said that they do not have a financial plan to deal with the challenge.
"Given the significant financial pressures facing consumers from all directions, it's no surprise that research shows Canadians are stressed about their finances. However, it is alarming to think that few Canadians have developed a financial plan to help them take control of their finances," says Kelley Keehn, author, personal finance educator and Consumer Advocate for FP Canada.
Financial wellbeing
The cost of financially supporting adult children and aging parents means that 25% said this is likely to cause a strain on them financially, and 27% said they expect to put their own financial needs/goals on hold as a result of providing this financial assistance. A third of under 55s expect to make these kind of sacrifices.
Less than half of Canadians (47%) are familiar with any of the tax credits and financial assistance programs that are available to help them support their adult children and aging parents, including those related to post-secondary costs and home renovations to accommodate seniors.
"Even though Canadians are worried about the future, many tend to avoid having important financial conversations with their family members," says Sharon Henderson, Vice President of Marketing and Communications with Chartwell Retirement Residences.