RBC Investor & Treasury Services data shows a dip in pace from the previous quarter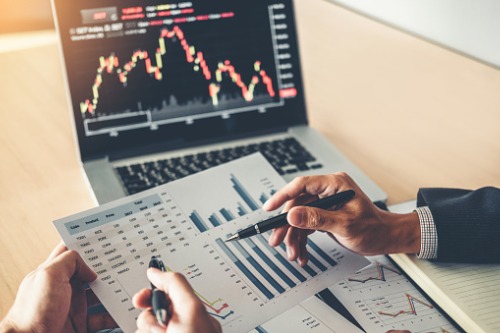 Volatile markets amid a backdrop of uncertainty in trade and politics meant challenges for Canada's defined benefit pension plans.
But despite the headwinds, there was an overall gain in the third quarter of 2019, albeit at a reduced pace from the previous quarter.
RBC Investor & Treasury Services' All Plan Universe – which tracks the performance and asset allocation of a cross-section of assets under management across Canadian defined benefit (DB) pension plans – shows a 1.7% return (based on the median return) in Q3 2019, down from 2.7% in Q2, and down from 7.2% in Q1.
"While markets remain volatile, the ongoing trade tensions between the U.S. and China, in addition to the geopolitical turbulence surrounding Brexit, continue to propel very modest pension plan returns," said Ryan Silva, Director, Client Coverage, RBC Investor & Treasury Services. "Plan sponsors are encouraged to consider taking a defensive approach to lower investment risks, such as moving into private assets, blue chips and other relatively safe investments with stable track records."
The report shows that the TSX Composite Index returned 2.5% (marginally down by -0.1 percent from Q2).
Nine of the 11 sectors posted positive returns led by Utilities and Real Estate. Canadian equities returned 2.5% in Q3, up from Q2 returns of 2.3%.
The FTSE TMX Canada Universe returned 1.2%, as Canadian bond yields also continued to drop in step with global bonds, resulting in longer-term bonds outperforming their shorter-term counterparts.
Canadian Fixed Income investments returned 1.9% (-1.8% down from Q2).
The MSCI World Index made slight gains to 1.9% (up +0.1% over Q2).
Global equities declined quarter over quarter, returning 0.8% in Q3, down from the Q2 return of 1.8%.
Historic performance