Firms are expecting to be adding to their headcount in the third quarter of 2022 according to ManpowerGroup Canada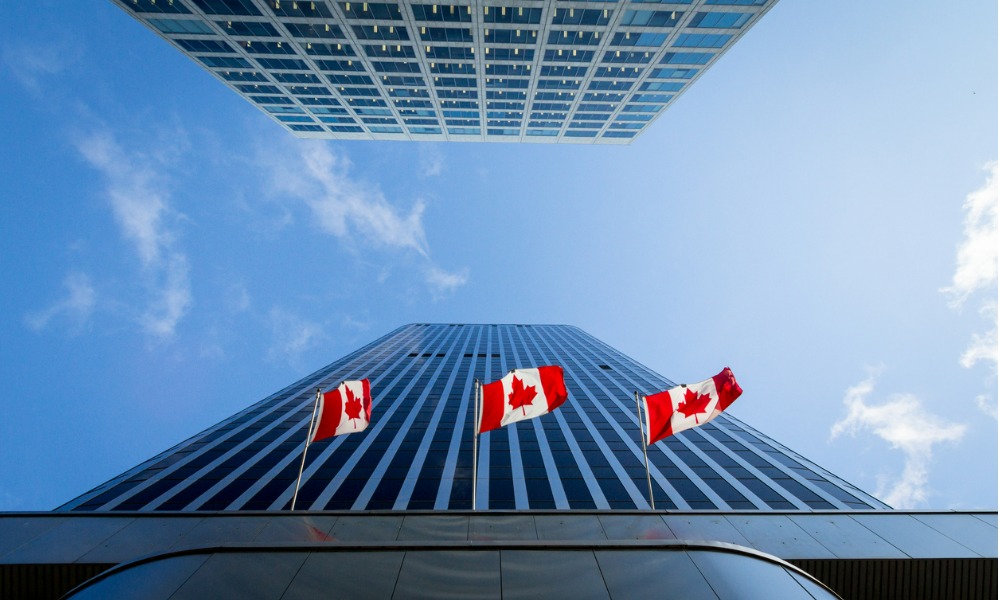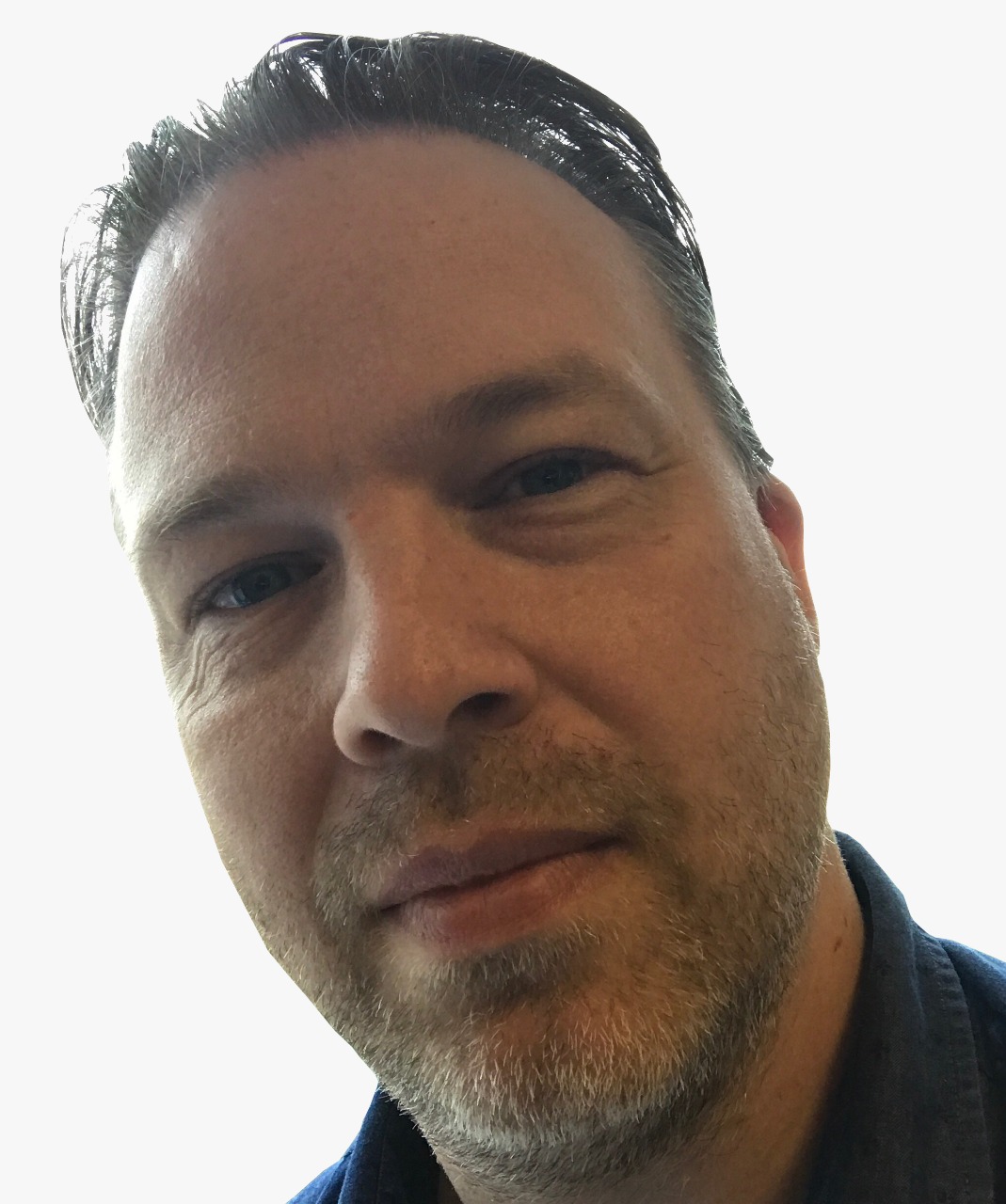 Canadian employers expect to be adding new members to their teams during the summer months, and wealth professionals seeking jobs should find opportunities.
The third quarter will see a dynamic hiring environment across multiple sectors, with the Net Employment Outlook for Canada at +43%, a 6-percentage point increase from the outlook for the previous quarter, and up 24% year-over-year.
The stats from the ManpowerGroup Employment Outlook Survey have removed seasonal variations.
The banking, finance, insurance, and real estate sector is one of the strongest, with a +42% net hiring intention, up 6 percentage points from the previous quarter and up 29% year-over-year.
The best outlooks are for manufacturing (+55%), primary production (+53%), and IT, technology, telecoms, communications, and media (+48%).
"Employment prosperity across Canada is strong," said Darlene Minatel, country manager of ManpowerGroup Canada. "These survey results indicate a period of vigorous opportunity for job seekers. Eight quarters of consistent growth for Canada's Net Employment Outlook suggest that employers have adjusted well to business volatility triggered by the pandemic."
Almost half of employers surveyed nationwide are planning to hire in the third quarter with just 11% planning to cut back, and 40% intending to maintain current staffing levels.
Regional stats
Regionally, Ontario and the Northern Territories have the strongest employment outlook in the third quarter (each with a net +50%).
Quebec (+39%) and Western Canada (+39%) continue to be robust, while the Atlantic Region (+25%) remains strong and employers surveyed in the Prairie Region indicate a hopeful hiring climate (+17%).
Hiring intentions increased from the previous quarter in all but the Prairies and Atlantic regions.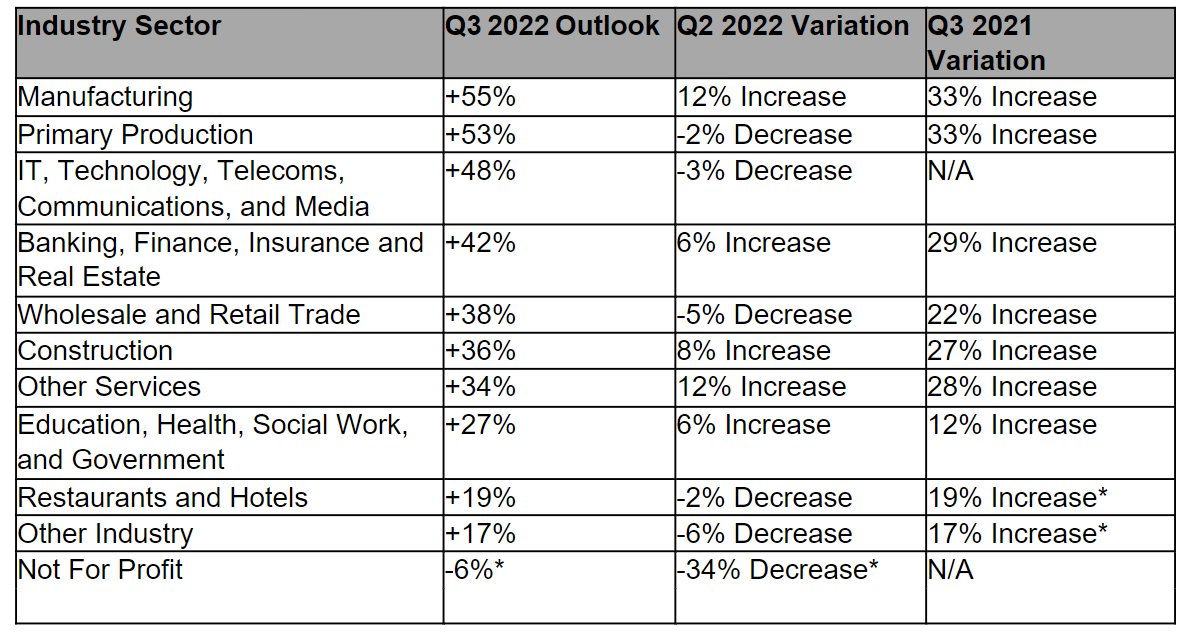 Business optimism
The ManpowerGroup survey is in line with the positive sentiment of a new poll from Zoho Corporation which found that more than 4 in 10 Canadian small- and medium-sized businesses (SMBs) plan to hire this year.
Two thirds of business owners responded that they are optimistic for the next six months and 74% are predicting growth of at least 20%.
"As Canadian SMBs emerge from the pandemic, business is good. The strong productivity experienced through flexible work options and collaborative technology bodes well for the future," says Chandrashekar LSP, Zoho Canada's evangelist. "The growth, planned for by business leaders and entrepreneurs, highlights resilience and flexibility as companies navigate staffing challenges and decide whether to maintain vaccine and mask mandates."