Three more leading Canadian banks reveal their second quarter earnings with many caveats to their success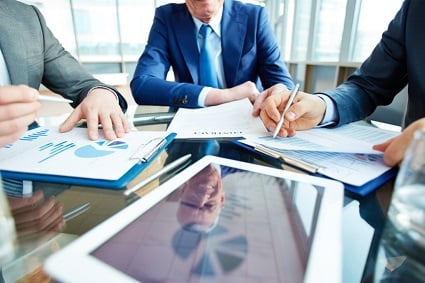 After the Bank of Montreal revealed a slump in profit during the second quarter yesterday, three more Canadian banks have today released their own quarterly reports.

Overall, the news for the banks was positive – with all beating analyst expectations. However, there were a few caveats to the success. Let's take a look at the reports in more detail.

Royal Bank of Canada
RBC was able to post a second quarter profit that surpassed analyst expectations, reporting net income of $2.57 billion – a rise from $2.5 billion one year earlier. The Toronto-based firm reported an adjusted profit of $1.71 per share, surpassing the $1.64 per share estimate by Bloomberg analysts.

At the heart of the bank's success was a $5 billion purchase of City National, which helped prompt a leap in earnings from its wealth management business. There was an eight per cent increase in personal and commercial banking, as well as a 44 per cent rise in insurance results.

However, one notable blip amid the positivity was a note that the bank has set aside $460 million to cover bad loans – a rise from $282 million one year earlier. Of particular note, impaired loans to oil and gas firms reached $1.04 billion during the period – that compared to $310 million during the first quarter, and just $46 million one year ago.

Canadian Imperial Bank of Commerce
CIBC also enjoyed a second quarter profit rise – reporting a 3.3 per cent leap largely due to gains from its business banking and retail banking sectors. Overall, its quarterly dividend increased 2.5 per cent to stand at $1.21 per share.

Net income for the bank increased to $941 million with profits from business and retail banking rising by 12 per cent. However, the one caveat to CIBC's success was that its wealth management earnings slipped by 12 per cent during the quarter to $113 million, perhaps linked to its announcement that it would sell its stake in American Century Investments.

Toronto-Dominion Bank
Second quarter profits for Toronto-Dominion Bank were up 10 per cent, largely due to higher earnings acquired from both its Canadian and US operations.

Its net income reached $2.05 billion, the equivalent of $1.07 a share – up from $1.86 billion one year ago. The Toronto-based bank saw a 21 per cent leap in earnings from US retail operations and a two per climb in Canada from personal and commercial banking. Its caveat came in the form of wholesale banking – with net income in that segment slipping by 11 per cent.

The Bank of Nova Scotia will reveal its quarterly results next week.