An improving economy, rising yields, and a stronger currency have proven helpful to ultra-rich Canadians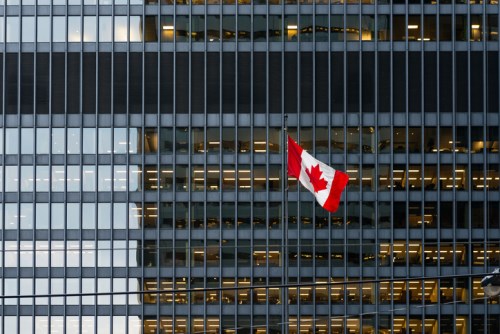 At US$30 million, the price of membership in the ultra-high-net-worth (UHNW) club is steep. But that hasn't stopped more than 255,000 people — including more than 10,000 Canadians — from crossing the velvet rope.
According to the recently released World Ultra Wealth Report 2018 from New York-based research firm Wealth-X, Canada's UHNW population grew 13.9% year-on-year to 10,840 in 2017; their combined wealth rose by 14.8% to US$1.13 trillion. That compares to the global average of 12.9% growth in the UHNW population and 16.3% increase in their wealth.
Canada's gains were enough to secure it a spot in Wealth X's list of the top 10 UHNW countries, which together accounted for 71% of the global ultra-wealthy population and 70% of total UHNW wealth last year. Only four nations — Germany, China, Japan, and the top-ranking US — were ahead of the Great White North, with nearly 80,000 UHNW individuals coming from the US.
North America kept its status as the world's top wealth hub last year, accounting for just over a third of the global UHNW population. The report found a modest acceleration in economic growth and the "reflation trade" in financial markets responding to rising interest rates, among other factors, contributed to a modest acceleration of growth in the region. With regards to the robust pace of expansion among ultra-rich Canadians, Wealth-X also cited the country's improving domestic economy, higher market yields, and stronger currency.
Weighing in on the study, one expert has suggested that Canada's inclusion in the prestigious Wealth-X ranking also indicates a persistent problem of inequality. "One of our recent studies … [has] demonstrated that inheritance tax is a key mechanism for wealth distribution," Canadian Centre for Policy Alternatives (CCPA) Senior Researcher Ricardo Tranjan told CBC News. "Canada doesn't have such a tax, whereas most European countries do."
In a recently released study on wealth inequality in Canada, the CCPA said that the 87 wealthiest Canadian families in 2016 possessed $259 billion, as much wealth as 12 million Canadians. The amount was also reportedly almost equal to the total combined wealth of every private citizen in Prince Edward Island, Newfoundland and Labrador, and New Brunswick.
"[Our] research found that while the average net worth of Canada's wealthiest families rose by 37% between 2012 and 2016, the net worth of middle-class families increased by 16%," Tranjan said.
Inequality isn't a uniquely Canadian situation. According to the Wealth-X study, the world's UHNW of 255,810 individuals had wealth totalling US$31.5 trillion in 2017. That compares to the global population of 7.6 billion reported by the UN and US$280 trillion of global wealth reported by Credit Suisse for the period.
Wealth-X found that among the top 10 UHNW countries, the UHNW populations in China and Hong Kong advanced the most over the past five years. Over the next five years, the firm forecast that the Americas will have the slowest growth in population and total wealth among the ultra-rich.
"It will remain the dominant ultra-wealthy region in absolute terms, but compound annual growth rates of just below 6% in its ultra-wealthy population and total net worth imply a gradual decline in global share on both counts," the report said.
Related stories:
Inheritance tax could iron out wealth inequality, says expert
Wealth inequality in Canada no problem, says economics expert