Canadian independent expands global footprint with move for wealth management company that has $12.6 billion AUA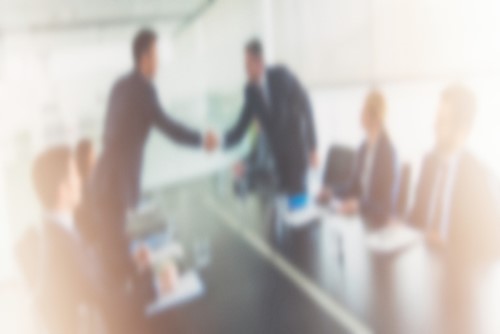 Canaccord Genuity is poised to expand its global footprint with the $23.3 million acquisition of Australian wealth management firm Patersons, which is expected to close by the end of the month. The boutique firm, founded in 1903, has more than 100 investment advisors with $12.6 billion (A$13.6 billion) in client assets under advice.
Canadian independent Canaccord has caught the eye over the past few years with its ability to attract leading advisors to its boutique operation, recently adding teams from RBC and CIBC Wood Gundy. It aims to provide advisory teams, which currently number 145, with the tools to offer clients a high-end service and bespoke, highly customized portfolios.
Alongside its global capital markets division, the Toronto-based firm's wealth management arm also has a strong presence in UK. Its UK business has $45 billion of assets under administration, while its Canadian network now boasts $21 billion.
The strategic move to expand its wealth management business in Australia builds on Canaccord's existing capital markets presence there, and leverages similarities in product offers and expertise. Patersons is headquartered in Perth, Australia's mining capital, and like Canaccord, offers a wide range of customized products and services for its clients.
Marcus Freeman, who is CEO of Canaccord Genuity Australia, will head up the combined entity. "He's done a tremendous job building the Canaccord brand and driving the business forward, and he is the right guy to integrate the existing capital markets business with Patersons," said Stuart Raftus, president of Canaccord Genuity Wealth Management, Canada, and also CAO of Canaccord Genuity Group, responsible for the firm's global operations.
He told WP the acquisition of Patersons is an important step that speaks to the company's commitment to the global wealth management business, which is unique among Canadian independents.
"Australia was a natural extension of that strategy and this is a really nice-sized business for us to enter the Australian marketplace. We see it growing and developing very much like our Canadian wealth management business has over the past five years."
For Raftus, the global aspect of Canaccord Genuity is a key differentiator from other independent shops in Canada. Having boots on the ground in various countries – its capital markets division has offices in the US, UK, Europe and Asia - is increasingly important to investment advisors dealing with high-net-worth clients.
Raftus believes that with global balanced portfolios in demand, having colleagues in those jurisdictions is a significant step up from making an investment decision based on a research report.
"Investing is global," Raftus said. "So, being able to pick up the phone and call an analyst or strategist in Australia, or in the UK or in Asia, that's fundamentally different to making an investment decision based on what you're reading. Not a lot of people recognize the power of that global footprint but our investment advisors, who are dealing with sophisticated clients, certainly do."