Canada's central bank is bucking a global rate-cutting trend, but analysts think it should reconsider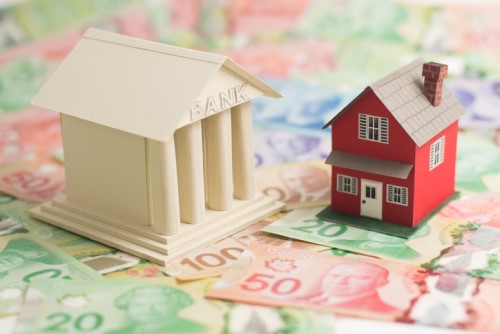 Canada's yield curve has inverted by the most in nearly two decades, turning up the pressure for the Bank of Canada (BoC) to cut interest rates rather than risk an economic downturn.
While there's still debate over whether a curve inversion actually signals an economic recession, some analysts argue that it could damage the economy enough to curb banks' enthusiasm to lend and investors' motivation to take on long-term projects that support future growth.
"The Bank of Canada can't ignore what's happening in debt markets and the inversion of the yield curve," Sal Guatieri, a senior economist at BMO Capital Markets, told Reuters. "It's so highly inverted now, a reduction in policy rates would at least provide some semblance of normality."
Canada's yield curve inverted as the yield on US 10-year Treasury notes tipped beyond 2-year Treasury yields on Wednesday. Citing the domestic economy's recovery from a spate of challenges, the BoC left overnight borrowing costs untouched at 1.75% in its July rate decision, setting itself apart from many other central banks that cut rates in their own countries.
But since then, Canadian long-term rates have fallen further below short-term rates. The 20-basis-point gap between the 10-year yield and the 2-year yield on Wednesday represented the deepest curve inversion since May 2000.
The two most recent inversions of 2- and 10-year rates occurred in 2000 and 2007, Reuters reported; both were followed by sharp easing cycles.
"It's very much a global phenomenon but the signs coming from markets, including inversion, are concerning," said James Athey, a senior investment manager at London-based Aberdeen Standard Investments.
Also weighing on investors' minds are trade conflicts, particularly their impact on the global economic outlook. Given Canada's current account deficit and hot it exports many commodities, including oil, it stands vulnerable to a slowdown in the global flow of trade or capital.
"I think a global recession scenario is a strong possibility, and if so, it will be very difficult for Canada to escape a similar fate," Hosen Marjaee, a senior portfolio manager at Manulife Asset Management, told Reuters. "The BoC may have to start thinking about a cut sooner than later to mitigate the outcome."
Should the BoC decide on a rate cut, it could end up hurting the Canadian dollar, which has so far been among the top-performing G10 currencies of the year.
But even with that risk, money markets are reportedly seeing a 25% chance that the September 4 decision will flip toward easing, compared to just 10% last month. Looking at prospects for December shows a rate cut being almost fully priced in.