National leader of KPMG Canada's family office division offers insights on projected growth in affluent population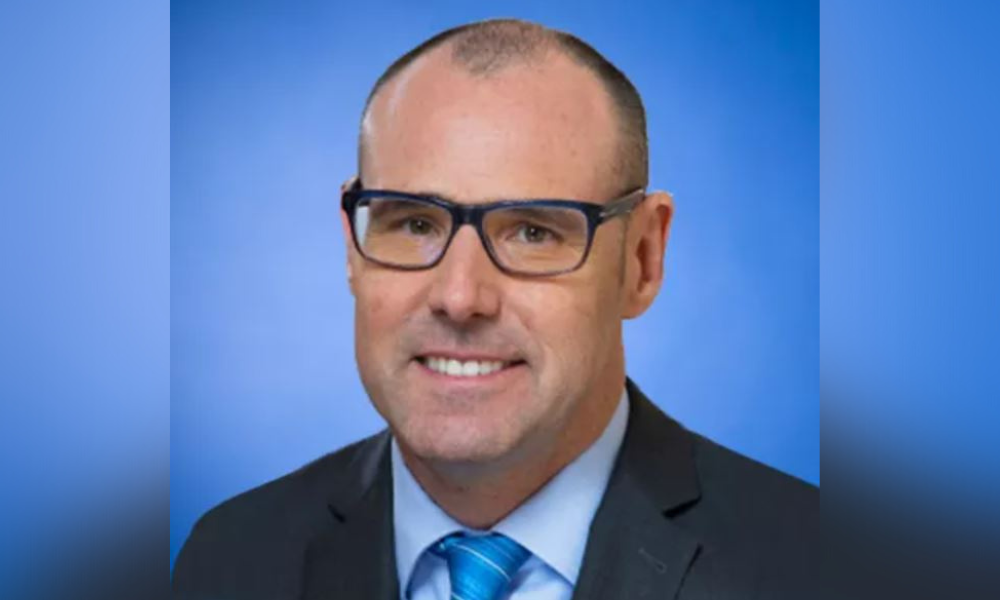 While Canada has always been recognized as a welcoming destination for individuals and families seeking a fresh start, newly released data from Henley offers new insights on the country's appeal as a second home to the global high-net-worth demographic.
According to the Henley Private Wealth Migration Dashboard, Canada was home to 364,100 high-net-worth individuals at the end of 2021. Over the previous 10 years, the country's HNWI population swelled by 22%, including a 5% increase that happened in the 2020-2021 period alone.
A new report from Henley also ranks Canada ninth out of the top 10 countries expected to see net inflows of HNWIs in 2022. That puts it behind the UAE, which made the top of the list; Singapore, which was third; Switzerland, ranked fifth; and the U.S., which took sixth place.
"There's lots of great qualities to our country," said Yannick Archambault, Partner and National Leader of the Family Office practice at KPMG Canada. "First and foremost is the fact that it has a really good reputation, if not a great reputation, for fostering a very high quality of life."
In speaking with international clients, Archambault says he finds safety and stability were prominently attractive features for the country. Education is another a point of interest, with many families from Asia, Europe, and the Middle East considering Canada as an ideal place to school their children. Canada's multicultural and inclusive urban hubs, fairly strong economy, and government programs to support small and medium enterprises are also appealing for many high-net-worth individuals looking to start a new life or obtain dual citizenship.
Beyond those factors, he said that pandemic- induced lockdowns provoked a state of unrest and uncertainty across many regions of the world. For ultra-affluent individuals, it's important to reside in a stable environment where they can reasonably expect to preserve their wealth, which put Canada near the top of many mobility lists.
"The markets, both the stock market and the real estate market, have been very strong from immediately after the 2008 crisis until sometime last year. So that has created a lot of new millionaires around the world," Archambault said. "Some Canadians crystallized those gains, which added to the high-net-worth population in the country. And certainly, there's been strong movements from abroad because of the key role immigration has always played in Canada."
Archambault notes that these newcomers bring business know-how, wealth and investment that can benefit the country's economy and create jobs.
Based on conversations he's had with international clients, Archambault says Canada has been a preferred destination among high-net-worth individuals from Asia, particularly Hong Kong (SAR, China) and China, over the past 10 years, with education being the main draw. European HNWIs, including UK and French residents, have also been strongly attracted to Canada; language, as well as the country's membership among the G7, was a major point of appeal.
According to New World Wealth, a global wealth intelligence firm, HNWIs coming into Canada in 20202 are coming mainly from the U.K., the U.S., France, Vietnam, India, China, Iran, Brazil, and Hong Kong.
"Proximity to the U.S. is also a consideration for anyone outside of North America," he adds. "We've even seen some folks from the U.S. deciding to move up here, whether it's for family reasons or due to political considerations."
Looking ahead, the latest Henley report projects Canada will see a net inflow of 1,000 new high-net-worth individuals and families within the year as a result of population inflows, not far behind the U.S. with an anticipated new inflow of an estimated 1,500. In the next 10 years, it forecasts a 30% increase in Canada's high-net-worth population – the fourth-highest growth among W10 countries after India, China, and Australia. According to Archambault, that will create a rich opportunity for advice among family offices catering to that rarefied wealth space.
"We'll see a strong appetite for professional services and counsel particularly around helping families moving to Canada, whether permanently or as part of an alternative residence program," he says. "Over the longer term, there will be opportunities for advice around wealth creation – how to manage funds in Canada, tax planning, navigating different wealth structures, just to name a few."
Many new high-net-worth Canadians, Archambault adds, built up their wealth through real estate or through a family business in their homeland. But as they immigrated into the Great White North, they had to sell part of the business and part of their real estate to bring part of their wealth with them.
"When they move here, they need someone to be responsible for building their investment portfolio and to manage the implications of that," he says. "It's a different skill set than building a business or real estate portfolio for sure."