The advisor admitted that he failed to know his clients when he put them in high-risk, speculative investments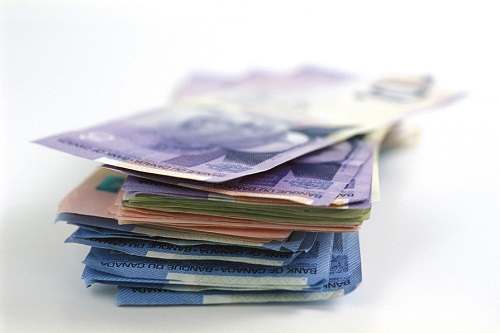 The Investment Industry Regulation Organization of Canada (IIROC) has released the details of a settlement agreement, with sanctions, that was reached between its staff and John Manuel Reyes, a registered representative with Richardson GMP in Calgary.
According to the agreement, Reyes failed to know two clients, named as KB and DE. He also did not ensure that high-risk speculative investments that he recommended were appropriate given their financial situation, the risk tolerances, and the fact that they were nearing and reaching retirement.
Reyes first met with KB and DE in September 2012; KB was 52, DE was 56, and both were employed. Shortly thereafter, the two became clients of Reyes, and eventually opened a total of six accounts with him.
In the settlement agreement, IIROC staff said that four accounts owned by KB between November 2012 and September 2016 contained investment objectives of 100% "Capital Gains: Short Term"; the same investment objectives were stated for two accounts owned by DE between January 2013 and September 2016.
At various points between February 2014 and January 2015, Reyes updated several accounts owned by KB and DE to reflect high risk tolerances ranging from 70% to 100%. He followed a high-risk, speculative investment strategy that involved putting significant amounts in thinly traded private placements or illiquid securities in small oil and gas sector companies.
In January 2015, KB unexpectedly went into retirement and advised Reyes accordingly. In January 2016, DE was forced into retirement due to a corporate restructuring, and was provided with a retirement package. Following both instances, Reyes failed to update their accounts' investment objectives and risk tolerances to reflect the changes in their respective situations.
IIROC determined that between January 2014 and September 2016, the holdings of KB and DE were deeply concentrated in high-risk securities, many of which were in the energy sector. Over that period, KB experienced a loss of $249,000 in her portfolio, while DE lost $47,500.
IIROC also found Reyes guilty of a separate violation involving a third client, DB. In mid-2013, DB agreed to let Reyes piggyback onto DB's investment account, so that Reyes could participate in certain exclusive private-placement financings of small oil and gas companies. DB provided $70,000 of his own money and was able to gain approximately $81,615 by late 2014. He did not declare inform or ask Richardson GMP for permission when he entered into the agreement.
Following the settlement agreement, Reyes was sentenced to a two-month suspension from registration in any capacity, along with a fine amounting to $107,500. He is also required to undergo 12 months of close supervision and a successful rewrite of the Conduct and Practices Handbook Examination within 90 days.
Reyes also agreed to pay costs amounting to $2,500.
Follow WP on Facebook, LinkedIn and Twitter