National association urges government to consider struggling entrepreneurs' plight in anti-Omicron response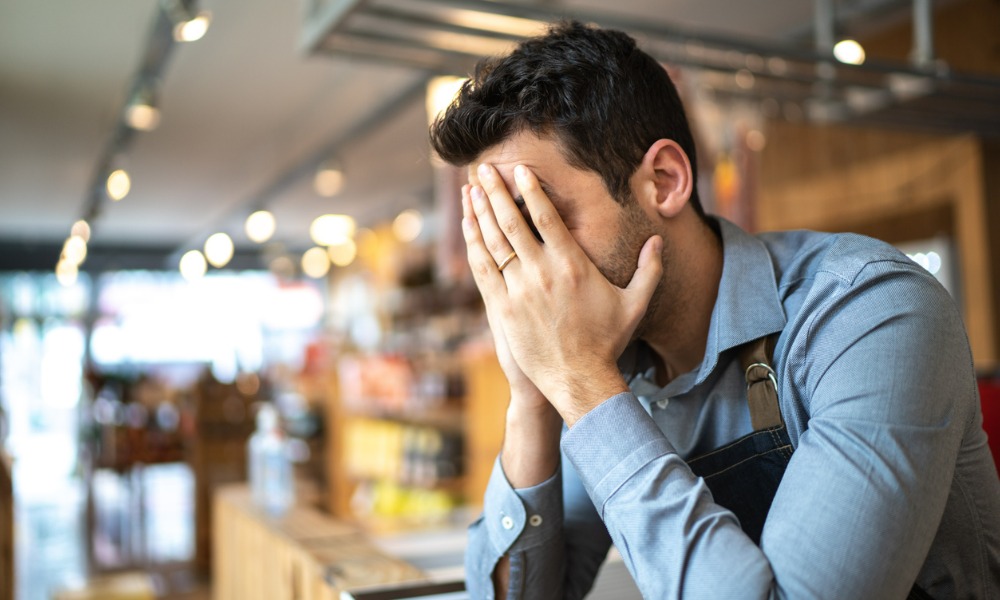 As Canada weighs its response to the fresh threat represented by the new Omicron variant of the coronavirus, the Canadian Federation of Independent Business (CFIB) is reminding policymakers that a new round of lockdowns will add to an already massive economic toll.
"Small businesses are at a breaking point: only 36 per cent report they are back to normal sales and short-term confidence remains low," CFIB said in a statement Friday. "Of those not making normal sales, 22 per cent say they can survive for fewer than six months at their current level of revenue loss."
Preliminary research suggests the Omicron variant triggers milder symptoms. But initial studies also indicate that it's more resistant to current vaccines, coupled with the fact that it's exhibiting a faster transmission rate than previous strains, could push policymakers to impose a fresh round of restrictions.
But even without additional restrictions or lockdowns, CFIB said, many businesses are already losing patrons because of "alarming messaging coming from federal and provincial officials" about the new coronavirus variant.
"Restrictions should be a last resort, science based and only considered if accompanied with an immediate new round of emergency business supports from both provincial and federal governments," CFIB said.
That box has been ticked with the passing of Bill C-2, which allows some businesses to receive ongoing pandemic support. But CFIB also noted that the bill leaves a full 80% of firms still in need of financial support cut out of wage or rent subsidies because they do not meet the new programs' thresholds.
"CFIB is urging the federal government to lower the threshold for all wage and rent supports and raise the subsidy levels for all businesses to the formula used for the Tourism and Hospitality Recovery Program," the association said in a separate statement, adding that all federal support programs should also be opened to businesses that launched after the pandemic began.
The association also expressed concerns over Bill C-3, which requires 10 employer-paid sick days for employees of federally regulated businesses. Citing past polls it conducted, it said 22% of small businesses that haven't returned to pre-pandemic sales levels say their current level of revenue loss gives them less than six months before they have to shut down.
"Border closures, new or rumoured capacity restrictions, and vaccine passport requirements all ensure that most of those businesses will not see normal sales levels for many months," CFIB said. "As long as there are COVID-related restrictions imposed on their activities, businesses should have access to government support programs and governments should do everything possible to avoid imposing cost increases."