Health Portfolio MD says online hub of knowledge and advice is perfect addition to advisor's holistic armoury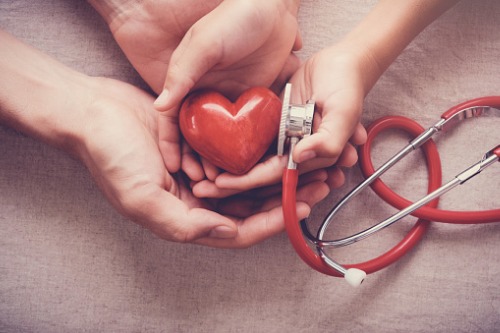 As more advisors embrace a holistic approach to wealth management, there is one crucial area in danger of being overlooked - client health.
A diversified, balanced portfolio is all well and good but only if the person is able to enjoy the fruits of their labour.
Mike Kennedy, managing director of Health Portfolio, believes his service, an online health hub available via a monthly subscription, can add to an advisor's armoury when it comes to growing their business, adding value and mitigating risk.
He told WP: "My background is on the health side and one of things I've been working on is the role that prevention and risk management have in safeguarding against loss and improving health.
"It really struck me that it's a very similar conversation that advisors have with clients in that financial planning incorporates prevention and risk management to safeguard against loss to preserve wealth.
"To me the overlap, the opportunity, is for advisors to extend that risk management conversation and help clients identify what lifestyle they have and want. It's then about a conversation on not just growing wealth to fund that lifestyle but also to plan their health so they are able to enjoy their wealth through their target lifestyle."
Health Portfolio offers a virtual clinic for those who don't have time to go to a walk-in or don't want to sit for two hours waiting for access to a health professional. Instead, they get medical care through the hub, which also provides access to prescription information, counsellors for mental health, help with lifestyle changes, diet and exercise, and information helping you prepare for a diagnostic test. It also helps people find resources in their community for aging parents or for childcare.
Kennedy said: "People want to save time by accessing professionals quickly and have access to credible information rather than having to Google something and hope the right searches come up."
For advisors, Kennedy added that Health Portfolio can be customised so the site looks and feels like it's coming from the advisor, giving them the chance to deepen the relationship with their client without having to do more work.
Some advisors have offered it to individual clients as a value-add, while others are offering it to clients as an optionaol part of planning. In business for two years, Kennedy said that demos have proven a great introduction to the service for advisors.
He said: "The response has been great and I think it's the right time. We've seen financial wellness in the news quite frequently and you also see wellness frequently but not a link between the two.
"The interest really seems to be how do I help my client get access to something that really is part of the planning conversation they want to be having without it costing a lot of time and effort?"
Value and wealth transfer are the two primary areas where Health Portfolio can help an advisor. The former is added to the relationship with a client through a unique approach to risk planning and mitigation. The wealth transfer aspect is pertinent and helps advisors engage with families.
"Engaging the spouse, kids and the family in the conversation is the right thing to do, of course. But from an advisor's perspective, it helps them build their business. And because health has such a strong component of family history, genetics and lifestyle choices, this offers a way to extend the conversation in a natural and meaningful way that advisors don't typically have."