Investment firms' latest updates show strong growth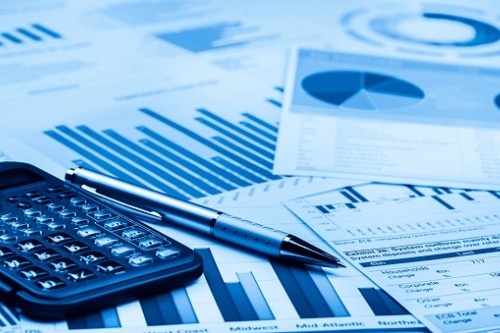 Quarterly financial results season is showing some positives for some of the largest names in the investment industry.
Toronto-based Brookfield Asset Management says that its assets reached more than half a trillion dollars at the end of the third quarter, helped by its acquisition of a 62.1% stake in Oaktree Capital Group.
The alternative asset manager also revealed that it has a healthy war chest of $65 billion available for further growth.
Fee related earnings before performance fees increased 35% over the prior year quarter; and this excludes Oaktree's fee related earnings as the acquisition closed at quarter end.
"All of this positions us well for the coming several years," Bruce Flatt, Brookfield chief executive officer said in a letter to investors Thursday with its quarterly results. "As our cash generation continues to grow, we will need to decide if, when, and how to return capital to shareholders."
On market conditions, the firm said business fundamentals in most markets are slower than in 2018 but still good.
But it said politics continue to unsettle investors and in the longer term, "these conditions in themselves are creating opportunity for investors like us who have on-the-ground intelligence and can therefore differentiate between headline news, and news that actually affects business fundamentals."
Flatt's closing statement said: "We remain committed to being a world-class alternative asset manager, and to investing capital for you and our investment partners in high-quality assets that earn solid cash returns on equity, while emphasizing downside protection for the capital employed. The primary objective of the company continues to be generating increased cash flows on a per share basis and, as a result, rising intrinsic value per share over the longer term."
Zero-fee trading
Meanwhile, Charles Schwab's strategy to attract new clients by cutting fees to zero is working well according to its latest update.
The San Francisco-based firm said that new trading account opening surged 31% in October compared to the previous month, with a total of 142,000. Total brokerage accounts climbed to 12.2 million and firmwide assets grew to a record $3.85 trillion.
Schwab cut fees for U.S. stocks, mutual funds, exchange-traded funds and some options to zero at the start of October 2019.
Bloomberg says that cutting fees has also been a winner for eTrade, with 9% month-over-month and year-over-year jumps in daily average revenue trades, or DARTs, a key measure of customer activity.
TD Ameritrade's DARTs were up 11% month-over-month but down 8% year-over-year.
Interactive Brokerage Group Inc., which announced commission-free stock and ETF trading in September, said DARTs dropped 5% month-over-month and 19% year-over-year.
Now Schwab clients get $0 online equity trade commissions + our Satisfaction Guarantee. Effective 10/7/19. https://t.co/nrmdDBIXVn pic.twitter.com/Zev3QZb1U7

— Charles Schwab Corp (@CharlesSchwab) October 8, 2019