In-depth review hints at complaints process replete with sham charges and efforts to land 'friendly' arbitrators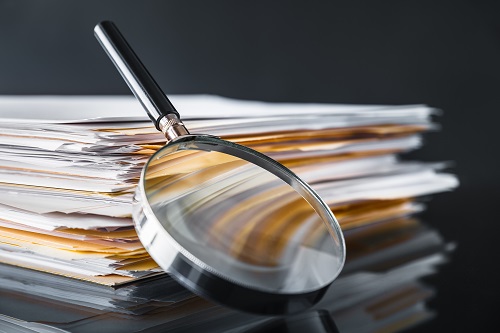 An investor advocacy group is sounding the alarm on an apparently systematic effort by brokers and brokerage firms to game a system to erase investor complaints from brokers' records.
In a study of 1,078 FINRA arbitration cases from 2015-2018 in the U.S., in which brokers sought to expunge investor complaints from their record, the non-profit PIABA Foundation found that the number of investor complaints challenged in the expungement process had increased by more than 1,000%.
PIABA claimed to have found many cases where investors received settlements surpassing US$100,000 but, after the case is concluded, the broker is able to get the complaint stricken from their record. This happens when the broker sues the same firm that had just paid the six-figure settlement, saying that the claim was "false"; the firm does not challenge the broker, leading to the broker's record being wiped clean of the original complaint.
Expungement-only cases — cases where a broker initiates an arbitration process against their own member firm solely to clear their name, without naming the customer — rose 924% from 2015 to 2018. Among those in 2018, 84% included a request for US$1 in nominal damages.
Under FINRA rules, the inclusion of such small claims for damages reduces the number of arbitrators reviewing a given expungement request from three to one. It also lowers the forum fees that brokers must pay FINRA in the process of getting the complaint removed from their record.
"In total, brokers requested nominal damages 780 times and 756 (97%) sought the $1.00 expungement arrangement and then withdrew the request at the evidentiary hearing," PIABA said. It added that FINRA has lost an estimated US$8,050 in revenue for each "bogus" US$1 expungement case filed, amounting to more than US$6 million in lost revenue.
"Stockbrokers and their firms have an interest in erasing customer complaints from the brokers' records," the non-profit added, noting that over 98% of expungement requests filed by individual brokers went through unopposed. The aggrieved customers have the right to appear and challenge such requests, but records showed they were able to do so only 11% of the time.
PIABA also noted that just a handful of law firms represent brokers and brokerage firms as repeat players in such proceedings, with two firms representing at least one party in 73% of all Expungement-Only cases.
"Data show that the parties to Expungement-Only cases may be colluding to hand-pick known 'friendly' arbitrators who will be more likely to grant expungement," PIABA said.
The organization also expressed concern over FINRA's lack of procedural safeguards to ensure that one-sided and possibly false evidence is being presented to arbitrators of expungement requests. "There is no basis for concluding that 1,000+ customer complaints were false or so flawed as to require being expunged," the group said.
"Based on the results of this study, [FINRA's background disclosure system] BrokerCheck can no longer be considered a reliable tool for investors to use when researching the background of brokers," said PIABA Foundation President Jason Doss.