The comprehensive and fully-hosted platform is expected to help an independent wealth firm's scale-up plans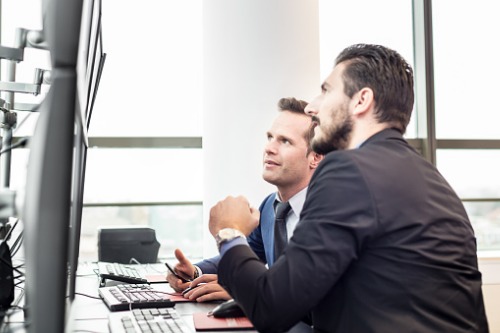 Broadridge Financial Solutions, a global leader in fintech, has announced that it has successfully implemented its investment management technology for Gluskin Sheff + Associates.
Gluskin Sheff is using Broadridge's comprehensive, fully hosted platform that includes portfolio management, order management, compliance, and data analytics capabilities as it prepares its wealth-management business for future growth. In a recent poll of Canadian financial-services professionals, Broadridge found that respondents saw improved productivity and stronger customer advocacy, loyalty, and retention as the biggest benefits of digital transformation.
An independent wealth-management firm, Gluskin Sheff manages investment portfolios for high-net-worth private clients, families, and select institutional investors. The firm's growing business will use the technology for workflows and automation that covers an increasing set of asset classes to scale the business.
"Working with Broadridge allows our firm to pursue and execute on growth opportunities with technology rather than increased headcount," said Jeff Moody, president and chief executive officer at Gluskin Sheff. "Broadridge's flexible integration capabilities have expanded connectivity and application integration to support new and existing business requirements."
"As we expand our wealth management footprint in Canada, we are delighted that Gluskin Sheff has chosen Broadridge to deliver a scalable and modern investment management platform," said Eric Bernstein, Broadridge's head of asset management solutions.
"We look forward to working with more wealth managers in Canada to bring more efficiency to their operations through our front-to-back solutions, and helping them be ready for what's next."
In October last year, Broadridge entered into a partnership with UBS to implement its best-in-class, front-to-back office solution, the Broadridge Wealth Platform.
"[I]t is a full end-to-end, front, middle and back office technology platform that will enable people to integrate not only Broadridge's capability but also industry best-of-breed capabilities through the technology architecture," said Donna Bristow, managing director, North American Wealth, Broadridge Financial Solution at the time. "It will provide advisors with a better digital experience and a better investor experience for their end investors."