Broadridge MD reflects on survey results and direction of AI in 2019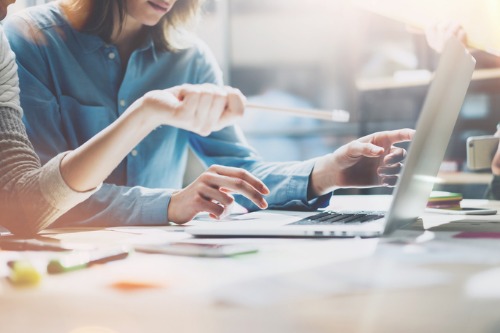 The drive to arm advisors with more intuitive, client-friendly technology will continue apace in 2019, according to a leading industry figure.
Donna Bristow, managing director of North American Wealth at Broadridge, which provides tech solutions to broker dealers and asset managers, spoke to WP to discuss the findings of its recent survey on attitudes and preferences around digital transformation in the financial services.
The poll of 100 Canadian financial professionals found that 58% of respondents said that AI will have the biggest effect on their business over the next year, followed by cloud and blockchain technologies at 31% and 11% respectively.
Bristow said that making advisors more efficient and able to deliver information to investors via mobile and apps remains the most immediate priority in the coming year.
She said: "The continuing focus on digital means various firms are at different levels of engagement, the ability to provide more intuitive advisor capabilities in a digital fashion whether it's mobile etc.
"But what everyone is focused on is how do we make advisors more productive? How do you increase and better that investor-to-advisor experience? How do you provide information to your clients in the manner they ask for? Every client would like things differently but an advisor needs to automate and become effective in the way that's effective and timely."
Legacy technology was the most-cited hurdle to digital transformation (41%) in the survey, while regulatory compliance and resources were each cited as the biggest hurdle by 22%.
Changing a firm's foundation technology is often a slow-moving process but the race is on and Bristow senses a willingness from the majority of advisors to make it happen.
"In general they are embracing digital change and see it as being more proactive and able to automate their ability to serve their end investor and clients," she said.
"It gives them more flexibility and there has been so many industry papers and thought leadership papers on how advisors should be engaging with their client base no matter of their age but their tech savvy approach, digital transformation and digital tech is really the only way they are going to enable that."
Elsewhere in the survey, nearly half of the respondents gave their companies a "C" in efforts towards digital transformation, perhaps reflecting impatience in the pace of change. However, despite hurdles, the majority (46%) of respondents were optimistic when it came to their company's experience with digital transformation
Follow WP on Facebook, LinkedIn and Twitter