New tool designed to complement – not substitute – the Power of Attorney for money managers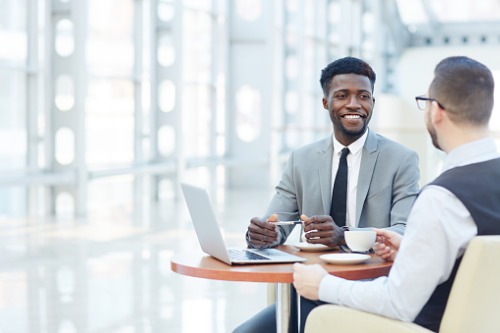 Bridgehouse Asset Managers, in partnership with Canadian Mental Health Association Toronto, has announced the guidelines for the Trusted Contact Person.
The tool is a point-by-point explanation of how appointing a TCP is different than a Power of Attorney and was developed because 58% of advisors said they aren't always clear on the right thing to do for clients experiencing a possible mental health issue, or the responsibilities and boundaries of the relationship.
A TCP is an informal document that identifies someone an advisor can call if they are concerned about a loss of mental capacity, fraud or financial abuse. It protects the client because it's a contact they have chosen for when there are concerns or they need help.
It also protects the advisor by ensuring he or she can release confidential information and intervene to prevent a difficult situation from escalating. Unlike a PoA, a TCP has no authority to make financial decisions for the client.
Carol Lynde, Bridgehouse COO, said the concept has been met with support from advisors and dealers, with some already implementing it. However, she added there is still a low percentage of advisors who truly understand what a TCP person is.
She told WP: "People are familiar with the Power of Attorney as they understand that context and, of course, it's a very important part of their practice.
"We have that well ingrained but what we don't have is the TCP. It's a concept that came out of the US, was instituted in February 2018 and is now being used officially."
Lynde said that while people should not forget an advisor's main strength is money management, this tool is all about client care. It's an answer to many professionals' concerns about the boundaries of their roles and how they can help a client who may be in need of help away from the numbers in their portfolio.
"This is what we would deem to be an emergency contact," she said. "They don't have legal authority but the TCP is more about clients being very comfortable with that individual making decisions for them if they are incapable for whatever reason. It could be physical, it could be mental illness, it may be that the advisor needs to be able to reach out and speak to that person and get some help."
She added: "It gives advisors more comfort if they are concerned about their client. It's a complement not a substitute for the power of attorney, and the most important part of this is the conversation has to be had before they need it.
"Any time you have a more in-depth conversation with your client about personal matters would only increase trust because the advisor doesn't just care about money – they care about them and their family."
Follow WP on Facebook, LinkedIn and Twitter