As Canada starts its working day, the "scary" shockwaves from the UK's Brexit vote are being felt worldwide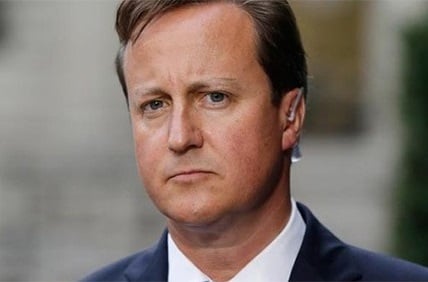 At Wealth Professional we hope you slept soundly last night – because the impact of the UK's Brexit vote is likely to make this a very busy day.

In the early hours of the morning that has been a bombardment of fall-out from the shock decision of UK voters to leave the European Union. At the top of the list is the resignation of the UK's Prime Minister David Cameron who struggled to fight back the tears as he announced his plans to officially step down in October. The PM, who led the Remain campaign, commented that Britain needed "fresh leadership" as it looks to negotiate an exit from the European Union.

In his resignation speech he attempted to reassure the markets about the strength of Britain on a global scale.

"I would reassure those markets and investors that Britain's economy is fundamentally strong and I would also reassure Britons living in European countries and European citizens living here there will be no immediate changes in your circumstances," he said.

"There will be no initial change in the way our people can travel, in the way our goods can move or the way our services can be sold. We must now prepare for a negotiation with the European Union."

However, his words of reassurance could not prevent UK stocks from tumbling.

According to a Bloomberg report, the FTSE 100 Index fell 4.8 per cent by 10:28am in London and was on track for its worst plunge since 2009. The referendum results also triggered a selloff across global markets, with benchmark gauges and futures sliding from Asia to the US. The pound sank as much as 11 per cent after previously reaching its highest level since December against the dollar.

Commenting to the newswire, James Butterfill, head of research and investments at ETF securities remarked: "It's scary and I've never seen anything like it. We're going to see outflows from basically any kind of cyclical asset. A lot of people were caught out, and many investors will lose a lot of money."

Investors are expected to look for the strongest safeguards they can. As a result, gold has already surged to its highest levels for two years and the Swiss franc has strengthened the most since the cap was lifted by the central bank last year. Companies that mine gold, including the likes of Fresnillo Plc, Polymetal International Plc and Randgold Resources Ltd are expected to continue to rise.

Meanwhile, several financial hubs outside the UK may see some benefit from the decision. The likes of Dublin, Amsterdam and the Nordic countries have all positioned themselves well to step in for London with Ireland's government approaching many big banks prior to the vote to sell them on the prospect of a switch to Dublin.