​Brazilians celebrating World Cup are also marking two decades of a stable currency.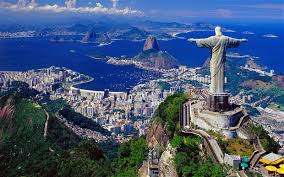 As the World Cup competition works into its second half some Brazilians enjoying the tournament are taking a few minutes this week to appreciate the stable currency that has made the current economic wealthy possible.

It was only twenty years ago that Brazilians were suffering debilitating bouts of hyper-inflation. Five new currencies in a decade had created a volatile economy. The population lived day-to-day since it was impossible to do any long-term planning for major life events like weddings or holidays.

One currency plan, in 1991, froze all bank accounts with a balance in excess of 1,000 US dollars. Brazilians who had just sold a house, but had not yet bought another, were out of house and home. When inflation reached more than 2,000% a year in 1993, the culture was coming apart at the seams.

But on July 1st 1994, the current monetary unit, the new Real was put in place. Brazilians were surprised when the plan actually worked. A new and modern Brazil followed.

By 1995, the rate of inflation had already fallen to 22%. In the following year it had gone into single figures. The new and stable currency allowed Brazilians to plan for the future. No more living in the here and now. The poor, who had been hit hardest, by inflation, enjoyed a better standard of living. Poverty was reduced substantially through the 2000s. The benefits of a boring, stable and predictable financial system of the type Canadians enjoy, was realized by the average Brazilian--the financial way was paved for the country to host the 2014 World Cup.