The offering promises risk-appetite-appropriate ETF portfolio recommendations as well as other useful features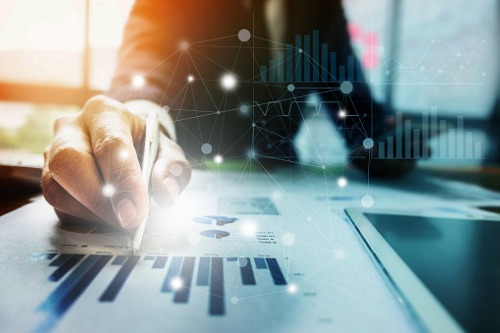 The deadline for Canadians to contribute to their RRSPs has passed. But that doesn't mean they're out of chances to save for their retirement. They can still turn to TFSAs, which a recent survey report from BMO showed are preferred by over half of Canadians.
One digital option for people who are considering a TFSA for both long- and short-term financial goals is the BMO Smartfolio. Once the investor's financial goals and aversion to risk are determined, they are matched to an appropriate ETF portfolio whose holdings are adjusted to take advantage of market movements.
"Whether it is purchasing your first home or retiring comfortably, everyone has financial goals regardless of age, lifestyle or digital investment knowledge," said BMO InvestorLine President Silvio Stroescu. "Since there is no age limit to contribute and no penalties for account withdrawals, you can watch your investments be professionally managed and grow, tax-free, with a BMO SmartFolio TFSA account."
The survey found that respondents generally put themselves in the camp of "cautious" investors who prefer to "play it safe." That's understandable, as swirling market volatility clouds their plans for retirement, homeownership, and other important financial goals.
In line with that cautious mindset, the survey also found 88% of respondents agreeing that banks should provide alerts in case they are approaching a risk for over-contribution, while 72% said financial advisors should track yearly contributions and withdrawals. That points to a demand for mobile alerts, phone-based or online professional support, and access to account balance information.
"For those too busy to manage their own investments but still want to be involved in the process, BMO SmartFolio's mobile access to portfolio performance and alerts, educational resources and professional support by phone and online empower TFSA account holders to learn and understand the progress of their investments at their convenience," Sroescu said.
Confidence in their own investing know-how was also low among Canadians, with 42% self-identifying as "not knowledgeable," and another 29% tagging themselves as "newbie" investors. To address that concern, BMO SmartFolio has a team of portfolio managers and CFAs who make investment decisions that align with a client's investment objectives and risk tolerance.
"Digital investing challenges notions that investing should be reserved for specific seasons or for the tech-savvy," Stroescu said.