Thirteen others were appointed for three-year terms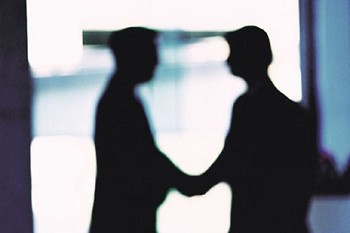 by Gerv Tacadena

The Investment Funds Institute of Canada (IFIC) elected BMO Asset Management executive vice president and head of distribution Ross Kappele as the chair of the IFIC board.

For Kappele, the appointment could not have come at a more compelling time as the market faces impending changes.

"In the face of rapid change on many fronts, companies from all corners of the investment funds industry – from integrated firms to independent dealers and managers – are united in our mission to protect and grow investors' wealth so they can have the financial future they want," he said.

Kappele replaced the outgoing chair John Adams who led the board over the past two years.

The IFIC also announced the appointment of Bridgehouse Asset Managers president and COO Carol Lynde as the first vice-chair of the board. Additionally, several board appointments have been made. Elected to the board for three-year terms were the following:
Paul Bourque (president & CEO, IFIC)• Sian Burgess (SVP fund oversight, Fidelity Investments Canada)
Jonathan Durocher (president & CEO, National Bank Investments)
Chris Enright (president & managing director, Aligned Capital Partners)
Judy Goldring (EVP & COO, AGF Investments)
Glen Gowland (senior VP & head, asset management, Scotiabank)
Duane Green (president & CEO, Franklin Templeton)
Bernard Letendre (president, Manulife),
Damon Murchison (SVP and head of retail distribution, Mackenzie Investments)
Michael Stanley (president, Sterling Mutuals),
Stéphane Blanchette (EVP, CCO and CFO, Investia Financial Services Inc. and chair of CFIQ)
Yanic Chagnon (VP investment products at Manulife and vice-chair of IFIC).
The announcement of the new board members was made during the IFIC's annual meeting on September 7.

The first order of business for Kappele was the approval of the membership application of Fonds de solidairité FTQ and the affiliate application of Donnelley Financial Solutions.

The Fonds de solidarité FTQ is a development capital fund that injects assets in small enterprises in Quebec. It has an asset value of around $13.1 billion and has over 645,000 shareholder-investors.

The US-based Donnelley Financial Solutions provides financial software and services that allow fund managers to communicate amidst a complex regulatory environment.

"Each new member and affiliate brings a unique perspective, which sharpens the Institute's understanding and strengthens our ability to represent the full spectrum of industry and investor interests," Kappele said.


Related stories:
Do clients actually benefit from regulation changes?
Would a national securities watchdog be unconstitutional?