They may be considered an investment risk, but Bitcoins are gaining momentum, with one company announcing a multi-million-dollar deal and a growing number of 'influentials' endorsing the digital currency.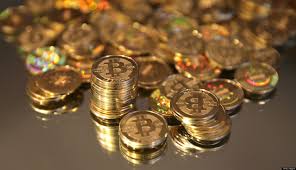 If you think Bitcoins have no place in your client's portfolio, you may want to think again.

Coinbase, a Bitcoin wallet and platform – where transactions between merchants and consumers take place online using the digital currency – has struck a $25-million deal with Silicon Valley-based venture capital firm Andreessen Horowitz, according to the Coinbase Blog. Announced Thursday, the series B funding deal will take place with participation from venture capital firms, Union Square Investors, based in New York, and Ribbit Capital, out of California. The new deal brings the company's total funds raised to $31 million, according to its website.

Created in 2012, Coinbase currently reports 617,000 consumer wallets, 16,000 merchants and U.S. bank integration. Bitcoin, itself, reports a total market capital of about $10.3 billion, making it the most widely-used alternative currency in the world.

Despite these stats, advisors out of the U.S. have been likening Bitcoins to tech stocks before the dot-come bust in 2000 and the 17-centuy tulip craze in Holland, according to a Wall Street Journal article. Some say its practical value is nil, while others feel the digital currency should face a government ban. (continued on Page 2)
#pb#
North of the border, the feeling seems to be mutual with confidence in the digital coin lagging.

"At this point … as long as people have faith in the U.S. dollar and its world dominance, I'm not sure a virtual coin or currency is going to replace electronic bank transfers that people can do quite easily," says Doug McCaw, an advisor and the managing director of Stonegate Private Wealth in southwestern Ontario.

But with 'influentials' like Sir Richard Branson endorsing Bitcoin calling it "an exciting new currency" and approving it as a method of payment for his commercial space flight venture, how should advisors respond if a client wants to take the digital risk?
Trying to explain what bitcoins are (what are they again?) may be enough to sway clients from taking the plunge. Tell them to leave the 'tried and true' testing to the Bransons of the world.

"As far as the bitcoin goes, I don't think they are going to be travel with the computer simultaneously," says McCaw. "I would say (to my clients) stick with your primary bank and arrange to do electronic fund transfers."
For more information on the Coinbase deal click here.
What's your take on the future of Bitcoins? Tell us your thoughts in the WP comment box below.