But the companies they control are definitely worth investing in as returns outperformed the market over the past 15 years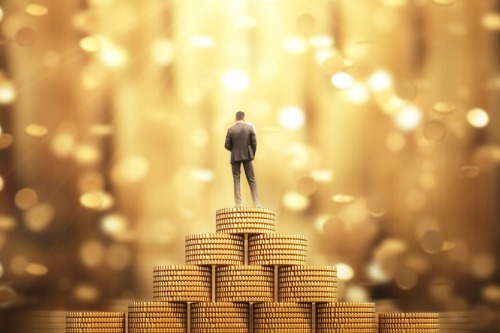 The world's billionaires have seen their wealth decline in the past year following five years of increases.
But the companies they control are performing better than the overall market according to a new report from global wealth manager UBS and 'big four' services firm PwC.
The Billionaire Effect report looked at companies controlled by billionaires over the past 15 years have returned almost twice the average market performance (17.8% vs 9.1%).
But billionaires' combined wealth slipped by U$388 billion in 2018 with those in Asia most impacted while those in the Americas saw their wealth increase, led by tech billionaires.
Despite slowing growth last year, billionaire wealth is over a third higher (34.5%) than five years earlier, amounting to an increase of $2.2 trillion.
"The billionaire boom of the past five years has now undergone a natural correction. The stronger dollar, combined with greater uncertainty in equity markets amidst a tough geopolitical environment, has created the conditions for this dip," said Josef Stadler, Head of Ultra High Net Worth at UBS Global Wealth Management.
But he noted the strong performance of billionaire-controlled businesses.
"Billionaires are creating and steering businesses that consistently outperform equity markets. This business acumen has also translated into their philanthropy, as billionaires seek new ways to engineer far-reaching environmental and social change. This 'Billionaire Effect' is alive and well across the world – and shows little sign of slowing," he said.
Not only are billionaires creating jobs, boosting economies, and increasing wealth for investors; they are also changing the business of philanthropy.
Traditional grant-giving is evolving into strategic philanthropy and championing some ambitious causes with increased collaboration with other billionaires, NGOs, charities and governments.
They are also helping to develop new models of philanthropy which achieve the greatest impact.
More female billionaires
The report reveals that the number of female billionaires has grown by 46% in the past five years, outpacing the growth in male billionaires in the (39%). There are now 233 female billionaires, up from 160 in 2013.
Around 4 in 10 UBS client advisors said their clients have bought businesses in the past year, while a third reported clients have sold their businesses either through trade sales or IPOs. Almost a third expect clients to sell in the next year.
Over one-fifth of client advisors say their billionaire clients have made significant changes to their investment strategies to protect the growth they have seen over the past five years.
Another 13% suggest their clients will do so in the next 12 months.
How many people became billionaires last year? Stay tuned for our Billionaires insights 2019 on November 8th. #billionairesreport #PwCFS @PwC_Switzerland #shareUBS pic.twitter.com/f3aLUyGxIl

— UBS (@UBS) November 5, 2019