Another new automated advisor service targeted at middle-class investors finds backing from the most speculative of investors.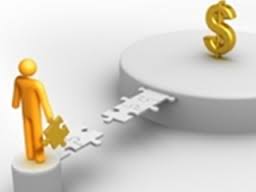 A new automated wealth management firm targeting middle-class clients has attracted an impressive $15.5 million in fresh capital from a batch of well-known VC firms.

FutureAdvisor will get a second round of financing from tech-sector heavyweights, Canvas, Sequoia Capital and Y Combinator. Sequoi and Combinator underwrote FutureAdvisor's IPO in the fall of 2013.

Several similar automated financial service companies, among them Betterment, Wealthfront, have appeared recently. But FutureAdvisor is targeting a less wealthy clientele.
"We cater to the mass middle American market," chief executive Bo Lu said. "Our clients are people like airline pilots or military officers. These are people who are diligently saving for their long term financial future."

The typical FutureAdvisor has roughly $100,000. The FutureAdvisor service uses algorithms to optimize the portfolio. This is a free service. Executing the investment strategy will be the revenue generator. TD Ameritrade and Fidelity Investments will act as custodians for the user's portfolio. The company has grown assets under management from $3 million in September to $110 million today.