The bank sealed the partnership at a recent fintech conference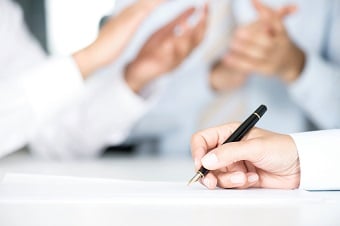 Scotiabank has partnered with Latin America's leading startup accelerator NXTP Labs, one of the most active early stages venture capital funds in the region.
The strategic partnership allows Scotiabank to expose itself to fintech firms in Mexico, Colombia, Chile, and Peru and to leverage these countries' startup ecosystems in an attempt to drive its global digital banking transformation.
The bank sealed the partnership at the Fintech Conference 2017 in Bogotá, Colombia. Scotiabank International Banking and Digital Transformation group head Nacho Deschamps said the partnership with is part of its strategy to achieve global scale in digital banking.
"This partnership will allow us to gain competitive advantage, accelerate innovation, and form gintech partnerships to offer innovative solutions to our 24 million customers," he said.
The bank will be inviting a chosen fintech at the end of the conference for a meeting with its digital team in Toronto. The selected fintech will be able to explore opportunities within the city's innovation ecosystem.
For more of Wealth Professional's latest industry news, click here.
Related stories:
Fintech firm launches new cryptocurrency offering
Are advisors ready to embrace the robos?