Industry leaders see no major impact from a downward price push among discount brokers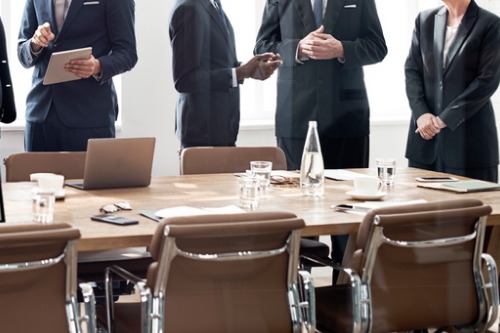 The discount brokerage industry in the U.S. is hurtling towards wide adoption of zero-commission trading, whose repercussions analysts and stakeholders say will ripple throughout the industry and beyond. But as significant as the development is, it's not a cause for concern for at least a few big banks.
In a call with equity analysts on Thursday, Morgan Stanley Chairman and CEO James Gorman said he does not expect the move to zero commissions among online brokers will exert much pricing pressure on the financial advice the firm offers.
"[A]t the level the clients are paying, I think it's in the mid-70 basis points on dollars of assets, it's a great value equation," he said. "[T]he advice pricing holds up as long as clients are getting value."
Gorman stressed that comprehensive services — including research, trade execution, financial planning, charitable giving, trust and estate planning, and accounting — is "complicated stuff."
"[B]eing wrong on this and the tax implications of being wrong absolutely overwhelm a few basis points on the fees," he said. "So, having high-quality advisors giving high-quality advice is in my view a winning strategy."
Gorman asserted that investors with under US$100,000 in assets "do not need a financial advisor," adding that Morgan Stanley's "sweet spot" for the advice they provide is generally between US$1 million and US$10 million, and above US$10 million.
"That is where the advice fee is very fair and very reasonable," he said.
Bank of America CEO Brian Moynihan was similarly dismissive. "We don't focus on trying to drive a pure trading type of thing," he said in a Wednesday call with analysts. "The $0 change won't affect us much, largely because we frankly introduced it 13 years ago."
Moynihan added that approximately 87% of the company's self-directed trading is already done without commissions.
The initial announcement from discount brokerage giant Charles Schwab earlier this month set off a chain of apparently copycat moves among rival firms. It also triggered a broad collapse in the share prices of a broad swath of discount-brokerage companies, with analysts predicting compression in revenues and an ensuing shift toward consolidation.
While smaller players are predicted to become acquisition targets in the near or middle term, at least one bank has stated up from that it has no interest in buying.
"The discount brokerage area is not one that we're particularly focused on," said Goldman Sachs Group CEO David Solomon.