The areas of regtech and artificial intelligence are gaining particular interest from industry leaders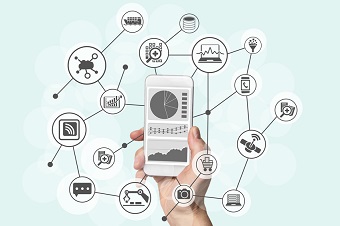 The Canadian fintech investment performance remained steady despite fewer deals and subdued overall value in the third quarter of the year, thanks to the efforts of banks to explore investment opportunities internationally.
The KPMG Pulse of Fintech study reported that the Canadian fintech recorded a more restrained performance compared to the preceding period. However, excluding the mega-buyout of DH Corp in the second quarter of the year, the latest reading would reside within the normal historical ranges due to the active participation of local banks.
Also Read: Fintech firm scores deals with Big Six bank
For instance, financial giant TD opened an office in Tel Aviv focused on cybersecurity. Meanwhile,
Scotiabank recently clinched a deal with NXTP Labs
in order to gain access to start-ups in several countries including Mexico, Columbia, Chile, and Peru.
KPMG Canada's national industry leader for financial services John Armstrong said these activities indicate that Canadian banks' need a global mindset to ensure that they are on top of future fintech opportunities.
"Banks in Canada are getting much more serious about fintech, looking far beyond Canada for the technologies and companies able to help them achieve their desired objectives,"
The report noted that Canadian investors in the fintech space are particularly interested in the areas of artificial intelligence and regtech. The report also noted a growing interest among investors.
Additionally,
robo advisor investments are starting to rock the boat
. In fact, both Bank of Montreal and RBC have scaled up their robo advisory activities.
Zooming out globally, total global fintech funding remained healthy, with US$8.2 billion invested in the said period.
Despite the restrained deal value, investment in the quarter stood well above last year's US$6.3 billion. Meanwhile, venture capital investment in fintech hit a five-quarter high of US$3.3 billion.
However, an earlier report from KPMG revealed that
less than half (46%) of financial firms have a clear fintech strategy in place
, with 42% saying that their plans are still in development.
Related stories:
Is the surge of Fintech running out of steam?
Global fintech firms to set up cryptocurrency exchange in Canada