A new study reports that active managers are struggling in one equity segment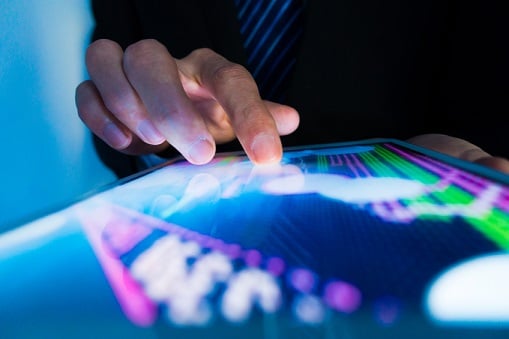 Active management may be a viable strategy for funds in certain markets and asset classes — but it seems the US equity space isn't one of them.
According to the newly released SPIVA Institutional Scorecard from S&P Dow Jones Indices, the overwhelming majority of active managers in the US equity space, both retail and institutional, lagged their respective benchmarks over the 10-year period ending Dec. 31 of last year.
The study determined how many retail fund managers and institutional fund managers in different categories performed relative to their respective benchmarks, both on a net-of-fees and gross-of-fees basis. Funds were separated into different sizes (small-cap, mid-cap, multi-cap, and large-cap) as well as applicable strategic tilts (growth, value, core).
Among mutual funds, the worst rate of underperformance on a net-of-fees basis was observed among mid-cap core funds, of which 98.04% underperformed the S&P MidCap 400 benchmark. Small-cap growth funds did nearly as dismally, with a 98.01% underperformance rate compared to the S&P SmallCap 600 Growth Index.
Large-cap value mutual funds showed the lowest underperformance rate, with 64.49% lagging their corresponding S&P 500 Value benchmark on a net-of-fees basis.
Among institutional account managers, the worst net-of-fees underperformance rate was seen for small-cap growth funds, of which 95.53% did worse than the S&P SmallCap 600 Growth Index over the 10-year period observed. Large-cap value funds also had the lowest degree of underperformance, with 62.89% lagging behind the S&P 500 Value benchmark.
On a gross-of-fees basis, underperformance rates ranged from 46.73% to 92.04% for mutual funds. For institutional fund, underperformance rates were between 54.30% and 88.99%.
"Overall findings suggest that on a gross- or net-of-fees basis, the US equity space poses meaningful challenges for active managers to overcome," the report said.
International small-cap equities provided a silver lining for active managers, as the researchers found that those investing in that category brought higher returns than their respective benchmarks over 5- and 10-year periods. However, nearly two thirds of managers investing in emerging-market equities reportedly failed to deliver excess returns compared with their corresponding benchmark.
For more of Wealth Professional's latest industry news, click here.
Related stories:
Financial titans defy profit pressures
ETFs top hedge funds by US$1 trillion